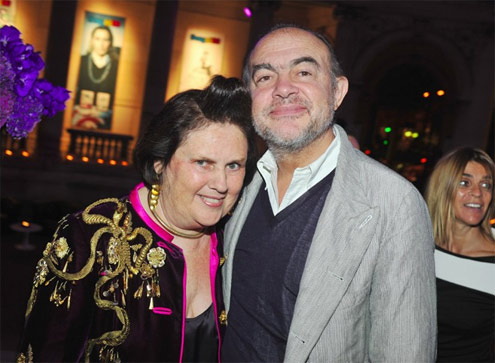 Its been 20 years since Suzy Menkes joined the International Herald Tribune as fashion editor. To celebrate her reign, fashions finest turned out to party with one of the most feared fashion journalists on Saturday at the Galliera, Musee de la Mode de la Ville de Paris.
Writing An Essay About Yourself
go to site A retrospective titled "Suzy at 20 will also be held at the Galliera from September 28 to October 6, 2008. The exhibtion will showcase Menkes's diverse portfolio of work over the years.
go to site Stephen Dunbar-Johnson, publisher of the IHT, said:
see "We hope that this exhibition marking Suzy's two decades at the IHT can pay some small homage to her great achievements. Her talent is rare and her contribution to the paper is enormous.
go to link But don't expect Menkes to hang up her hat any time soon, according to WWD she told a fellow partygoer, "I'm not Valentino and I'm not retiring.
http://www.uk-officesupplies.com/thesis-statement-on-stress/ Click here to watch a video tribute to Menkes with messages from Anna Wintour, Jean Paul Gaultier, Alber Elbaz and more.