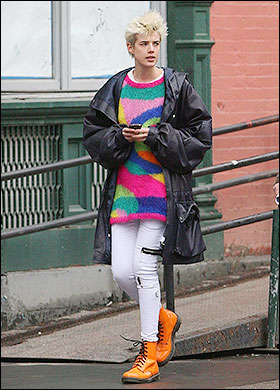 It all began with Take That, closely followed by Gladiators and 90210. The 90s revival is in full swing in 2008 and I am loving every nostalgic minute of it.
Having dreamt of Blossom's unforgiveable wardrobe (how did I ever think she looked good?); dusted off my Clueless video (yes – video – not DVD); and giggled nervously at the prospect of wearing a body again (hmm buttoned at the crotch… neither comfortable nor sexy), I am ready for what the rest of the 90s fashion closet has to throw at me.
Amongst the nu-rave travesties, bumbags and over-the-top prom dresses (velvet anyone?) there are, believe it or not, some 90s style treasures worth embracing. One revival I am celebrating is that of the Dr. Martens boot.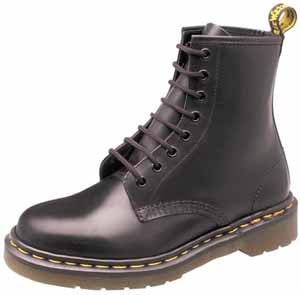 Launched in 1960, Dr. Martens has always been synonymous with practical, comfortable footwear. But the brand signifies so much more. Donning the feet of the working class through the subcultures across the globe (Skinheads, Mods, Goths and the Britpop-ers of the early 1990s), their styles have set a standard that no single brand can compete with. Their 2007/2008 appearance is less a comeback of a 90s fad, and more a re-emergence of a brand that assists the definition of individuality through any decade. Dr. Martens have proved themselves to be a timeless, cultural entity.
Today sees no real change in the boots themselves, for what defines them the label suggest, is you. Martin Roach, author of 'Dr. Martens' (1999) echoes their sentiment perfectly by acknowledging that "the Dr. Martens 'brand' has come full circle, it is a blank canvas on which a generation can paint their personality."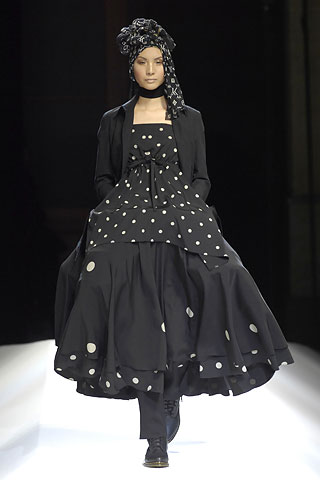 Any look can be complemented by a pair of Dr. Martens, as suggested in Yohji Yamamoto's  A/Wo7 collection which paraded the famous footwear down the catwalk with the dark, layered and flowing designs. The lack of colour used in the show, blended fabric and footwear perfectly, yet the juxtaposition of the androgenous flats with puffball silhouettes demonstrated the capability of this brand to look good with pretty much anything.
I cannot get enough of the original 1460 8 eye boot in leather, although those brave enough might like to try the same style in the 'Made in Colour', patent collection, a la Agyness Deyn.
The styles of the shoes themselves, may not be to everyone's taste, but there is certainly no denying their impact on fashion of the past, present and undoubtedly, the future. I welcome their return with open arms.
This post appeared first on MyFashionLife.com