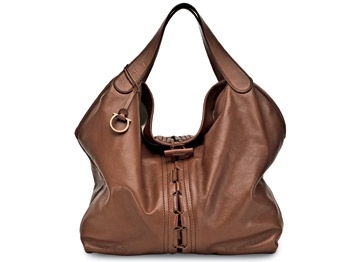 So you want to look fab, you want a bag that will be an investment, making you look great but how can you justify spending money on yet another handbag? Well how about if it saves the environment?
Ok well, maybe a bag can't stop global warming but the latest line from Salvatore Ferragamo certainly does its' bit. The collection is called Eco Ferragamo and includes five lustful day bags. The bags are as chic as you would expect but instead of using the environmentally damaging tanning treatments these bags are dyed with tannins derived from tree bark.
The linings are also eco friendly, and are made from hand woven hemp. The range has been certified by SG-Mark, which means that the entire process behind the line is environmentally friendly.
The bags will be in stores in February, isn't saving the planet such a fabulous affair?!
This post appeared first on MyFashionLife.com