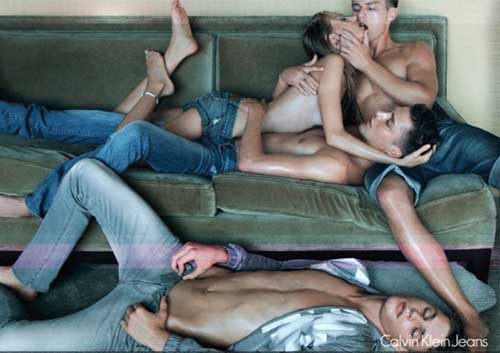 Controversy comes naturally to the infamous designer Calvin Klein. His last fragrance advertisement which starred a rather naked Eva Mendes was banned in the US, and he's now launched another quickly censored campaign.
The latest offering is for Klein's jeans range and is shot by Steven Meisel. The look of the film is grainy which adds to the raunchy feel. Viewers are treated too super toned, super hot models getting rather steamy and sweaty together. The models filmed include Anna Selezneva and Natasha Poly as well as many other gorgeous people.
Whilst those in the US will only get to see the edited version, us sex crazed Europeans will have the full ad screened during our t.v breaks….it'll certainly spice up the tea making.
I have no issue with the use of sex for selling products and I have no problem with this advertisement. But what I am a bit annoyed about is that the damn thing has made me want to go buy a pair of CK Jeans! It's true, sex sells!
This post appeared first on MyFashionLife.com