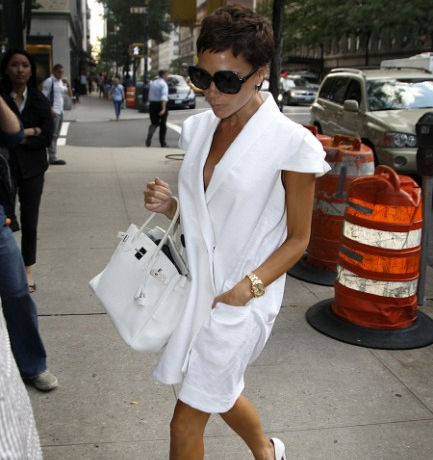 You'd better watch out Trinny and Susannah! There's a new fashion police in town, they're a force to be reckoned with and they go by the name of… The Bank of England. Yes, it would seem that the Bank of England has felt the need to offer it's female employees styling tips.
The Bank of England recently held a seminar in which they advised female workers on what clothes and make up to wear. Titled 'Dress for Success', the seminar intended to highlight how to look professional. However, judging by a memo leaked from the meeting, the comments made were something you would expect a bitchy fashionista to say, not an upstanding corporation.
Titled the 'Dress for Success' seminar, the idea was that the session would explain how to look professional. However, a memo was unfortunately leaked from the meeting and comments made are something you would expect a bitchy fashionista to say, not an upstanding corporation:
For example, when talking about accessories the female employees were warned that white high heels would make them look "professional, but not one you want to be associated with. Other non-desirable accessories included overfilled handbags, rings, double pierced ears and ankle chains. I mean when was the last time you saw an ankle chain?!
Other comments included: "Look professional, not fashionable; be careful with perfume; always wear a heel of some sort, a maximum of two inches and always wear some sort of make up, even if it's just lipstick.
As you can imagine, uproar has followed, and The Bank of England has been labelled as sexist and workers have been advised that they could seek legal action.
The Telegraph further reported that a spokesman for the Bank of England said: "This is not a bank dress code or anything to do with the bank's management. It was an informal lunch-time gathering organised by a group of staff. Which staff exactly? Managerial perhaps?
Whatever the facts are, telling women what they can and cannot wear goes against equal opportunity ….that is unless you're going to send men on a course and explain that a little man-scara would help brighten their eyes!
[image]
This post appeared first on MyFashionLife.com. We claim no credit for any images posted on this site unless otherwise noted. Images on this website are copyright to their respectful owners and credited to the original source where possible.