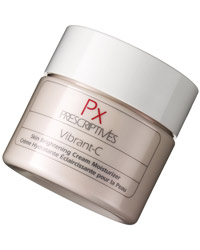 Does anyone know what a micro-optic luminizer is? How about a brightening complex? No? Oh well, this moisturizer has them both. The gist is that they're supposed to brighten the skin, boost its clarity, even your skin tone and give it a translucent appearance. That's all you really wanted to know wasn't it?
Best Website To Buy College Papers Anyway, over complicated scientific jargon aside, they're pretty big promises. But does this moisturiser deliver?
On first application, no. Although admittedly with my dry skin, I'm a tough case. The cream has a tendency to go on too heavy and leave the skin feeling slightly greasy. Although it's heavenly citrus smell does go some way as a consolation. In fact, its fragrance really is quite beautiful.
click But, give it a few applications and the effects become noticeable if not dramatic. My skin did feel firmer, brighter and more even in tone, but not staggeringly so.
source link This products's main selling point is its long term protection against ageing. And, with the effects I felt over a two week period of daily use, I'd say don't expect any instant results….used long term, it probably would deliver on its claims.
$46, available at Prescriptives.com.