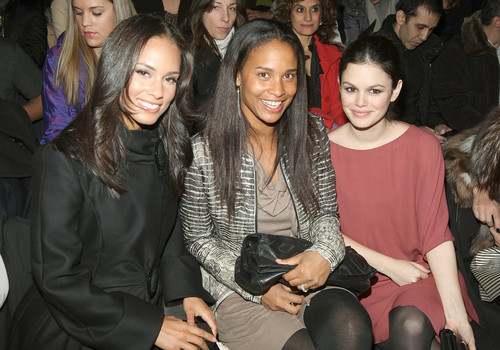 For about 10mins I thought I was looking at Adriana Lima, it was actually Alicia Keys seated next to Joy Bryant and Rachel Bilson. Much like the models at Max Azria, all three were covered up. Hardly any flesh was on show and the models were kept warm in black body suits underneath most of the outfits.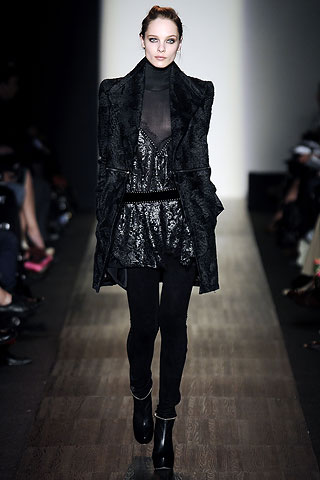 As with many of the shows here in NY, the theme was "strength" and "femininity". Shoulders were big and lots of lace added a touch of romance. Draped, jersey Grecian style gowns were seductive and when worn with the body suit, were surprisingly wearable.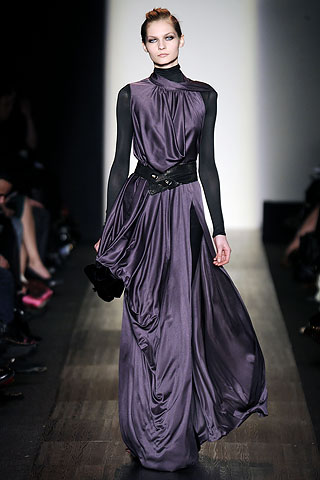 Black, black and more black dominated the palette and was later complimented with cream, plum, mustard and forest green. A very "witchy" collection!
See below for my favourite dress…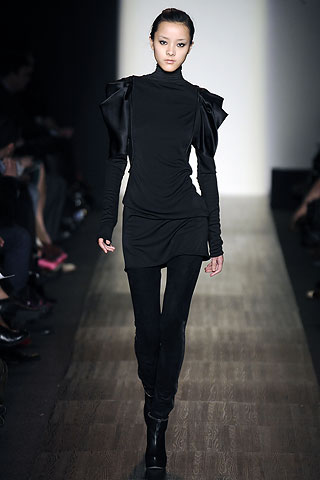 This post appeared first on MyFashionLife.com