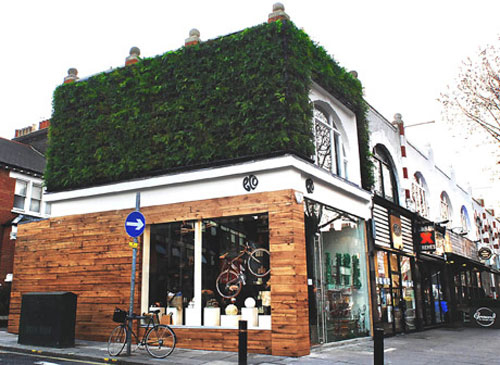 Pop up shops are as we know, the most fashionable shops around. The trend for these mini shops doesn't seem to be waning. The latest pop up shop, or should I say pop up shops? Are 12 Degrees. Twelve pop up shops are planned to open up in the UK and each one will stay open for one month.
12 Degrees pop up shops will be specialising in ethical fashion. They are being set up by quite a gaggle of impressive ethical fashion lovers. These are the journalist Lucy Siegel, film producer Livia Firth (her husband's Colin), Orsola de Castro who runs the wonderful Esthetica at LFW and stylist Jocelyn Whipple.
These are not only ethical lovers, but fashion lovers, so if anyone can bring ethical fashion to the forefront it's them. All twelve pop up shops will have a different fashion theme. One will focus on sustainable denim, whilst another will sell real cashmere. Events will be held in each pop up, as Siegel explains "some events are more 'out there' than others the more 'out there' include learning to sew with pineapple and silk moth fibres. Other more 'normal' masterclasses look at how to get the right fitting ethical jeans.
The 12 Degrees pop up shops are being held in the ethical store, Eco Age. It's based in Chiswick and was opened by Colin and Livia Firth.
So, if you want to be thinking more about your purchases, or if you just want to learn how to sew with pineapples, then make sure you head over to Eco Age. You'll be surprised how gorgeous eco-living can be.
[Source]
This post appeared first on MyFashionLife.com