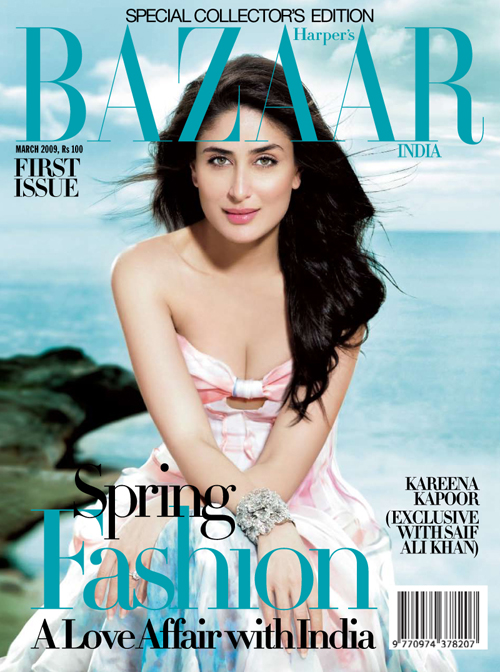 The women's glossy magazine Harper's Bazaar has announced its 29th international edition: Harper's Bazaar India.
Harper's Bazaar has been going a long time, since 1867 and it was first launched in the USA, since then it has become a much loved magazine across the world, other international editions include the UK, Australia, Korea, Russia and the UAE.
The team will be based in New Delhi and will be headed by Editor Sujata Assomull. Talking about this new edition to the Harper's Bazaar family, she said:
"I feel the time is perfect to introduce Harper's Bazaar to India. Renowned for its bold design, provocative photography and cutting-edge imagery, Bazaar will be the must-have fashion magazine for every sophisticated, elegant woman.
The first edition has Bollywood star Kareena Kapoor as the covergirl and it is a collector's edition, that means it has lots of shiny sparkly Swarovski crystals on it. Inside you'll find an India Inspired section, which looks at India's ongoing relationship with fashion and its influences on the industry.
Harper's Bazaar India will hit shelves on Friday 27th February.
This post appeared first on MyFashionLife.com