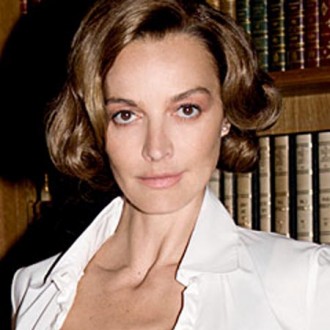 Catherine Bailey likes her clothes to feel like a "second skin".
The 48-year-old model – who is married to photographer David Bailey – is willing to splash out on classic designer items as she knows they will last and prefers them once they have been worn.
She said: "The simpler the cut, the less clothes tend to age. I know a suit by Gianfranco Ferre or Yves Saint Laurent will last 20 years. I like pieces that feel worn-in, like a second skin. I've been married to David for 24 years and he taught me that while fashion changes, style remains."
Catherine – who modelled for raunchy lingerie brand Agent Provocateur in 2007 – also revealed the secret behind her flawless skin.
The brunette beauty credits nappy rash lotion, which is meant for babies' bottoms, with keeping her complexion youthful.
She said: "Laura Mercier's Mineral Primer is indispensable. And I moisturise with Bepanthen nappy-rash cream – it makes my face super-soft."
This post appeared first on MyFashionLife.com