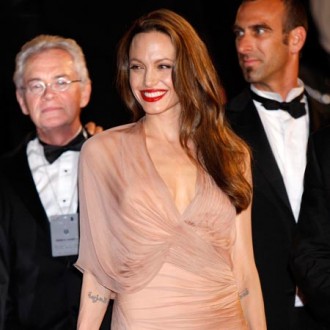 Malcolm Harris hung up on Angelina Jolie when she called to order one of his sought-after dresses.
The Mal Sirrah designer was convinced somebody was playing a practical joke on him after the Oscar-winning asked to purchase three of his 'One Dress' frocks.
However, on the third attempt of trying, Angelina managed to convince him who she was by explaining both she and her partner Brad Pitt were participating in World Refugee Day on Saturday (20.06.09).
The mother-of-six – who is a UN ambassador – then bought three dresses at $225 each, with some of the proceeds going to the UN's refugee effort.
Malcolm said: 'I was so flattered.'
The 'One Dress' has been collectively designed and created by over 1,000 women from across the world via social networking sites.
Over 18 months, the ladies shared their opinions on their dislikes and likes on fabrics, colours, necklines and silhouettes to create the perfect dress.
This post appeared first on MyFashionLife.com