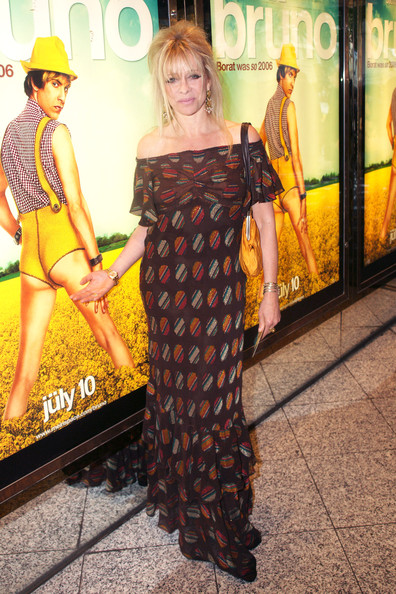 Jo Wood is reportedly furious over her estranged husband Ronnie's plans to launch a fashion line.
The Rolling Stones rocker announced last week he has teamed up with Liberty's of London to design a range based on his concert attire, angering the former model – who started divorce proceedings last month – as she was planning her own similar venture.
A source told Britain's Daily Express newspaper: "Jo was the one who designed Ronnie's stage outfits. She was the creative brain behind that.
"I'm not sure Ronnie will be that au fait with the intricacies of fabrics and seams. It is a bit of a snub to Jo, especially as she has been wanting to launch her own range for some time – and Ronnie knows it."
Jo, 54, has been inspired to design after witnessing the success her friend Kate Moss has had with her collections for UK store Topshop.
Jo said recently: "I'd love to bring out my own ethical fashion range. I've been thinking about doing really cool T-shirts for a long time now, but I just haven't had time to do it."
Speaking about the collaboration with Liberty – which has previously worked with William Morris, Archibald Knox and Bernard Nevill – Ronnie said: "I wanted to work with Liberty of London because of the great tradition that Liberty has of artistic collaborations."
The range – depicting his own artwork – is said to "fuse rock 'n' roll and floral patterns in a cauldron of mixed media innovations."
This post appeared first on MyFashionLife.com