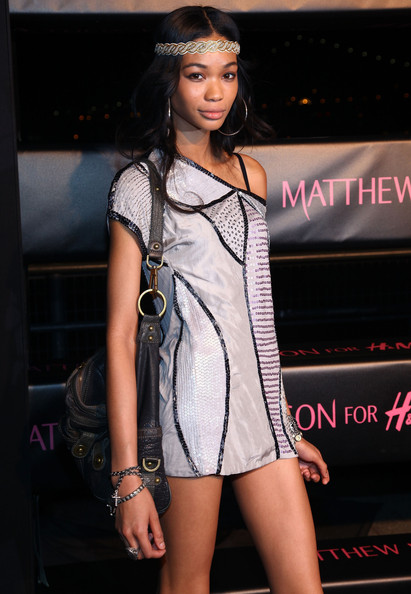 Chanel Iman used to study modelling poses.
The stunning teenager was desperate to become a model when she was younger, so when she was 12 her mother gave her several fashion magazines to study to help her perfect her look.
Chanel – who has appeared in catwalk shows for Dolce and Gabbana and Marc Jacobs – said: "We always had Vogue in our house.
But, when I was around 12, my mom finally took me seriously about modelling and put a stack of magazines in front of me, then told me to study all the poses. The ones I loved the most were in Vogue."
The 19-year-old beauty also revealed her ambition is to appear on the cover of Britain's Vogue, having already graced its publications across the world.
She told Vogue.co.uk: "I have had the privilege of working with the best in the business, from photographers to designers to magazines. There's not much more to ask for but I'm still looking forward to one day working with photographers Mert and Marcus, Tim Walker and Nick Knight. I would love to do British Vogue."
This post appeared first on MyFashionLife.com