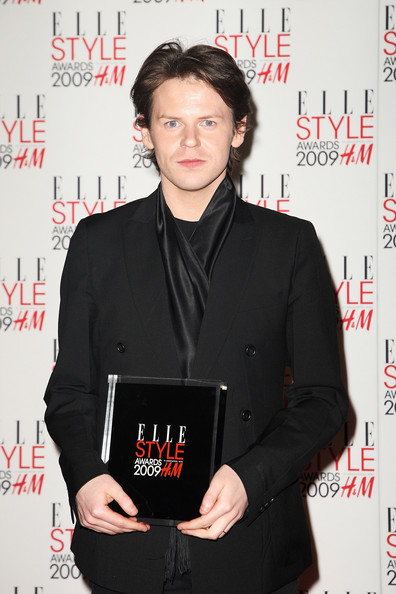 Christopher Kane won't let men in his studio.
The Scottish designer, who runs his label with sister Tammy, prefers working with women as he thinks they have more creative energy.
He explained: "I'm just a girl's boy – I think they have so much more to say and so much to give. My whole studio is full of girls, I don't really like boys in there – they just mess up the dynamic and want to be the boss."
Christopher's clothes are a firm favourite among the fashionable elite – Rihanna, Claudia Schiffer and Yasmin Le Bon have all sported his designs – but there is one celebrity couple he would love to work with.
He revealed: "I love Vanessa Paradis – she's so delicate and she doesn't seem to have aged. Maybe she and Johnny Depp inject themselves with each other's DNA – I would feel totally inferior being in the same room, because she's so beautiful."
Christopher added he was delighted when Cher chose one of his chiffon biker jackets for her Las Vegas show as he is such a fan.
The 27-year-old designer has previously designed a range for UK retailer Topshop, and revealed he is keen to make his lines appealing to all women.
He explained to Britain's InStyle magazine: "I've just done my first pre-collection and, while it's not cheap, it's more affordable. My Topshop range is good, because it reaches a huge audience and you're brainwashing the market early!"
This post appeared first on MyFashionLife.com