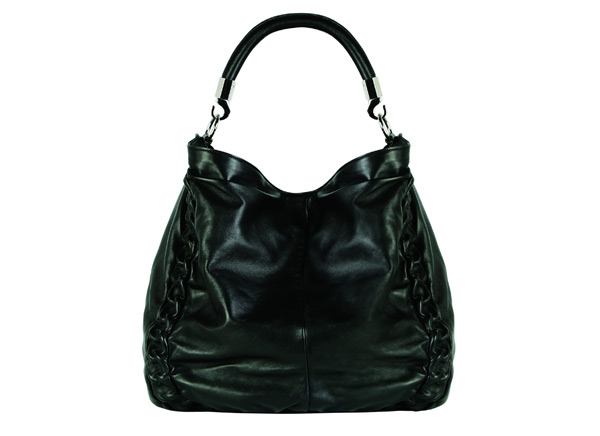 The latest bag from Yves Saint Laurent for Autumn/Winter '09/10 has been unveiled , it's the Roady, and it's absolutely gorgeous.
Already a huge hit with the fashion elite, Selma Blair, Rachel Bilson, Mary-Kate Olsen, Kylie and Rihanna have all been glimpsed gracing this glorious tote, and I must say, I'm pretty jealous.
"Less is more" is an age old cliche, but the design gurus at YSL must have had this moto in mind when they created this master-piece. The Roady, made from beautiful butter-soft leather, features a small leather hook strap , perfect sitting snug under the arm or casually slung on the forearm, and offers space galore for all those handbag essentials.
YSL offer the tote in red or black, but the black ruched Roady à la Mary-Kate and Kylie is my absolute favourite. Simple, subtle, relaxed sophistication at its best.
The Roady retails at £735 for the patent leather, and is available at the Yves Saint Laurent store, 32-33 Old Bond Street, London SW1 (020 7493 1800).
This post appeared first on MyFashionLife.com