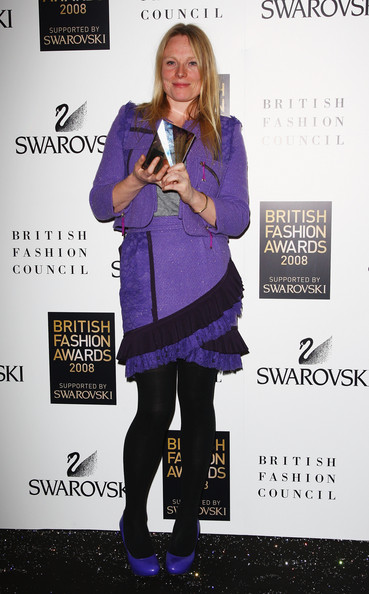 Her eponymous label may have ceased trading, but British designer Luella Bartley is on the up, and after receiving her MBE from the Queen, she's set on publishing her first book.
Provisionally named Luella's Guide to English Style, the once-journalist is beginning work on the trendy tome which she hopes to publish in September, just in time for London Fashion Week.
Whilst the news should come as no surprise , savvy fashion fans will remember the idea for the project arose last year but couldn't materialise due to work commitments at the time , we're very excited nonetheless.
The book, we hear, will be divided into two sections; one devoted to English street style, and the other to national style icons. But it's more than just a book about fashion, "it's a work of social anthropology".
"Unfortunately she couldn't deliver on time before but now we've decided on September," a spokesman for the publishers, Fourth Estate, told the Independent. "She's doing all the writing herself. It's a style guide."
Well 2009 may have ended on a downer, but 2010 looks set to be far brighter for Luella. Now to reviving her label…
This post appeared first on MyFashionLife.com