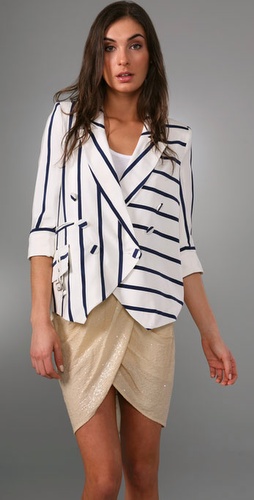 follow site We know the trend pops up every summer, but we still love to embrace the nautical theme. This striped jacket from Madison Marcus is smart and sexy, giving the trend an unusual preppy look with the loose-fitting, angular cut.
Team with skinny jeans and sky-high heels for a smart, daytime look or drape over your evening attire for an alternative cover-up.
follow site $325 from Shopbop.