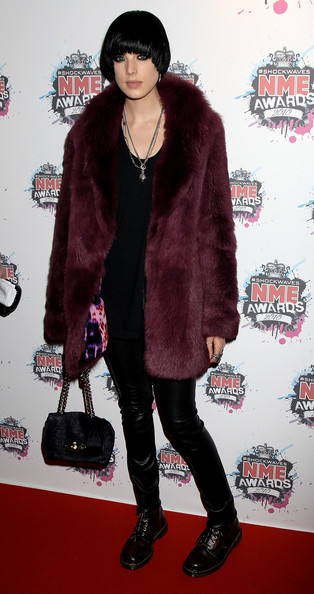 Another day, another model trying her hand at design. What's new? Agyness Deyn, that's what. The British super is teaming up with Barneys Japan for a capsule collection of eco-friendly clothing.
News of this venture , which follows her recent foray into acting , has been kept on the low-down until now and, frankly, comes as quite the surprise.
Apparently Agy has helped create an 11-piece strong collection for Barneys Japan, which will see dresses, T-shirts, knits, leggings and scarves hit the shelves in the coming weeks.
Sadly for us, her debut designing efforts will go on sale exclusively in Tokyo as part of the brand's Go Green Go initiative, where part of the profits will go towards planting trees in Mongolia.
Surprising still is Ms. Deyn's other side project. Yep, in between modelling, acting and designing, there's still time for something extra , an exciting extra, at that.
Alongside BFF Fiona Byrne, former editor of NME.com, she's launching an online magazine called Naag , apparently the result of a scrabble game with their names. The usual culprits , fashion, culture and travel , will feature in the new venture, as well as anything the pair declare 'rad'.
And currently rad is Jane , a one-time hit US magazine that the girls are sourcing as inspiration.
"I miss the attitude of Jane. It was funny and it was intimate, Fiona told Grazia. "You felt like you knew the writers. It was cool, but it wasn't just downtown New York."
We're watching the web with eagle eyes.
This post appeared first on MyFashionLife.com