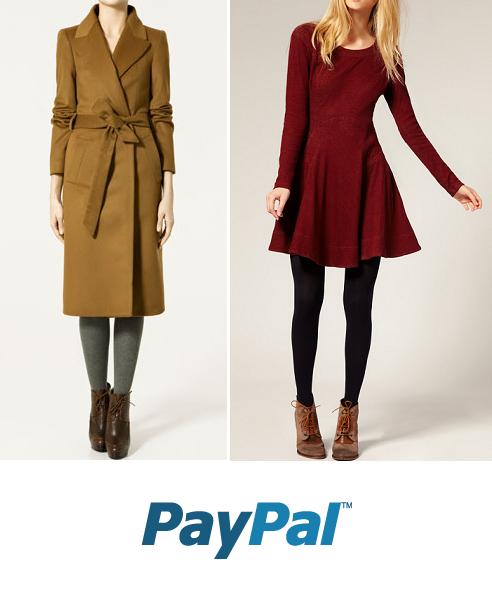 If Christmas guarantees one thing, it's super-sized competitions, and if the sound of £40,000 is music to your ears then you'd better stay tuned – PayPal has just opened the gates to a jaw-dropping prize draw that gives everyone who enters the chance to win £40,000.
£40,000. Seriously. And all you have to do to be in with a chance of winning a year's salary (and then some) is buy something – anything – using PayPal.
Every time you make a purchase via PayPal, you'll automatically be entered into its weekly prize draw, so in other words, the more things you buy using PayPal, the more chances you have of winning. Think about it, buying a book could change your life.
Naturally, all of this has got us thinking about what we'd spend £40,000 if we got our hands on the prize, so without further ado we present to you our ultimate Christmas wish-list. A Chanel 2.55, an Hermes Birkin, a Mulberry Alexa and a new Edie for good measure, a bespoke Burberry trench, a bag full of Balenciaga, a sprinkle of Stella McCartney and a splash of Celine – can you tell we've thought about this before? – a holiday somewhere suitably stylish for friends and family.
Phew. And if your list is as well prepared as ours, let us suggest a few things you could buy now to be in with a chance of winning:
Simple right? See here for the competition Terms and Conditions and enter at www.paypal.co.uk/win– there's never been a better reason to spend. Let us know what you'd spend £40,000 on in the comments box below!
Win £40,000
Find out more
Enter now for your chance to win