This is a sponsored post written by us on behalf of Cadbury Wishes. All opinions are 100% ours.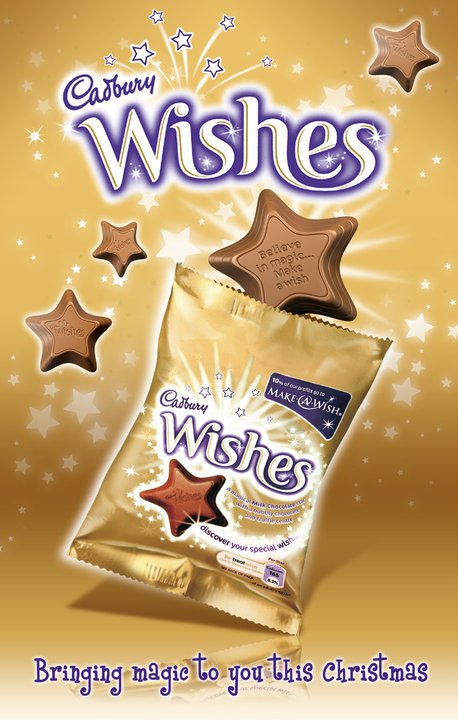 Whilst we're wishing for gorgeous gifts and struggling to find the perfect present, spare a thought for those kids whose wishes are far more earnest – a break from battling life-threatening illnesses. Luckily, Make a Wish are listening and are granting the wishes of children whose lives are less than unlucky.
For almost two years, Cadbury has been working with the charity, pledging to donate £400,000 over three years, and its latest endeavour to support the Make a Wish Foundation comes courtesy of a chocolate star, Wishes. And it's a win-win for everyone who buys one – yummy bubbly, truffly-centred chocolate for you, 10% of the profits for Make a Wish.
But that's not all the choc company are doing – they're currently touring the country with their Wishes workshops to promote Make a Wish and grant any chocoholic's dream. Not only can you sample tasty chocolate, you can post your dream chocolatey mix to Cadbury World by popping it in the workshop's Wish Generator, and if they like it, they'll make your bespoke chocolate bar just for you. Now that's Christmas magic.
The workshop tour has already started across the UK, so to find out where you next nearest one is, visit Cadbury Wishes or the Cadbury Wishes Facebook page for all the details. Now whilst you dream up your perfect chocolate bar, we're off to stock up on Wishes… of the chocolate kind.