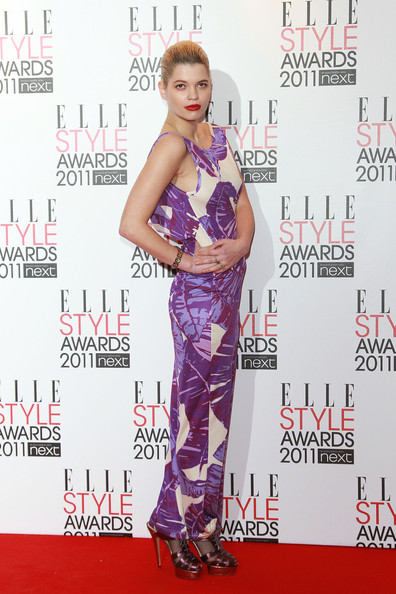 Pixie Geldof honoured her best friend designer Henry Holland by wearing one of his creations on the Elle Style Awards red carpet last night. Unfortunately, she chose this long printed dress that aged her far beyond her 20 years.
Combined with the slicked back hair (and desperate-to-be-dyed roots), minimal eye make-up and red lipstick, the look is far too severe, and with such fashion-forward friends surrounding her, we thought she would do a lot better than this.
Do you like Pixie's look? Let us know in the poll below!

Loading ...
Tags: Elle Style Awards 2011 Pixie Geldof worst-dressed