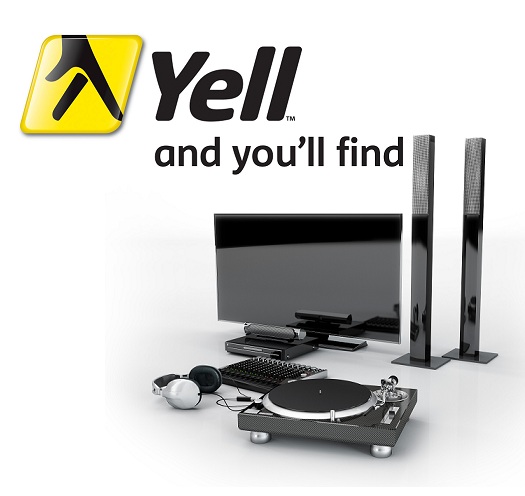 Like music? So do we, and we've caught wind of an exciting competition this morning that's got our bases pumping.
Yell.com's just launched its nationwide Pulse & Thunder competition, which will give one lucky music mogul the chance to win £10,000 worth of prizes by searching high and low for one of 10 copies of Day V Lately's vintage dance track.
Yell have hidden one vinyl sleeve of Day V Lately's Pulse & Thunder in 10 independent record stores throughout the UK – and all you need to do is find one. You'll need to find your nearest store first, though, and luckily, it's super easy. We popped on to Yell.com and searched for 'record stores' in London, where we've found a huge list of stores to scour throughout this week. And we suggest you do the same.
Here's how to enter:
Using the specially-designed Yell app (download here) or Yell.com, find your nearest participating independent music store.
Head on down and have a good old rummage in its vinyl section for Day V Lately's Pulse & Thunder – if you find it, take a picture of yourself holding the record sleeve.
Log on to Yell's Facebook page and register with the Golden Record app, then upload your photo and type 'Yell' as the caption.
The lucky winner of the grand prize – a music lover's dream including a 55" Sony 3D TV, a surround sound system, decks and mixing lessons to mention just a few, totalling £10,000 – will be announced on Yell's Facebook page at 6pm on Monday 7th March. But if you don't win the big shot, don't worry – they'll be picking five winners each day throughout the competition to win £50 worth of vouchers to spend in participating music stores. Neat, huh?
Now go get hunting for that treasure. Good luck, guys!
The competition runs from Saturday, 26th February until Sunday, 6th March and is open to all UK and Northern Ireland residents. Terms and conditions apply – visit facebook.com/yell.
Sponsored Post

This post appeared first on MyFashionLife.com