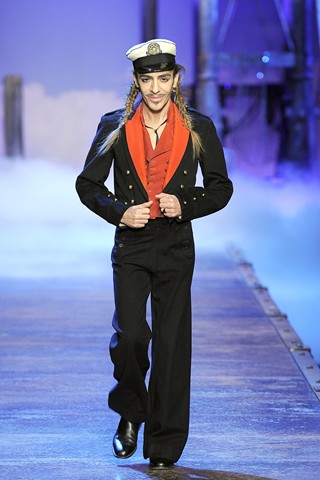 News has just come to our attention that bookies across the land have closed off all bets against John Galliano and whom his next successor might be – could this be a sign the new Christian Dior creative director has been confirmed?
Paddy Power bookmakers were forced to suspended betting on Galliano's replacement at Dior after bets continued to pour in for Givenchy's creative director Riccardo Tisci – the Italian fashion designer was the Irish bookies' 3/1 favourite to replace Galliano when bets opened on March 1, but his odds were just 8/11 when the book finally closed yesterday morning.
"We're not sure if it was the unconfirmed rumours that Tisci had the job driving the betting," said Sharon McHugh, spokesperson for Paddy Power, "but it certainly looks like the job is his!"
With the odds stacked high for Riccardo Tisci to take the coveted crown at the luxury French label, media experts are suspecting Olivier Theyskens will then replace Tisci at Givenchy – but naturally, no official word from LVMH or Dior has been given on the matter.
We do wish they'd hurry up.