This is a guest post by Daisy Jeffery, one of our (frankly brilliant) competition winners. In her first-rate role as fashion reporter, Daisy's been hitting London's Oxford Street every day this week to sample the best of High Street Fashion Week and all the fun it's offered. Find out how she fared as an adopted MFL girl when she took on the task this week…
While Charlie may have won the golden ticket to Willy Wonka's chocolate factory, I struck fashion gold when discovering My Fashion Life would be sending me all over London to cover High Street Fashion Week.
The affordable (and therefore more attractive) counterpart to the infamous bi-annual fashion week that will hit London on 16th September, the past few days have seen everything from styling events, parties, and all the discounts in between. And gaining a front row seat and back-stage pass to the weeks hottest events, it's safe to say I had the best ticket in town.
After kick-starting my week with an over-coffee briefing by my fabulous well-heeled editor, my first event began on Tuesday with New Look's styling evening. The Oxford Street store greeted shoppers with Gallo wine, and every purchase rewarded with a whopping 20% discount and free shopping bag. Back of house in the VIP area – of course I had a sneak peek – Sara Wilson, winner of the TV series Style The Nation, was raring to get the party started with her task to style the crowd.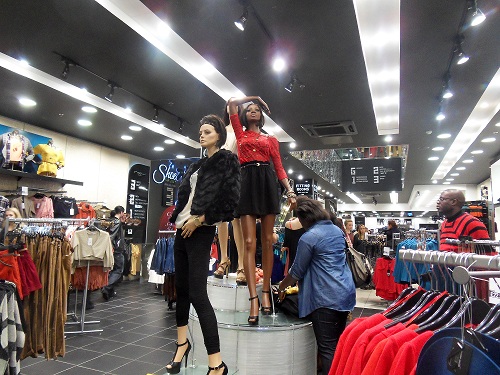 It was later Tuesday evening, however, where the fun really began, with the Spirit of Fashion designers launching their latest collections at an invite-only pop-up shop in Seven Dials, Covent Garden. A mix of the famous and fashionable, guests mingled as they sipped on champagne and cocktails while admiring the beautiful garments hanging on the rails.
Set by designer outlet developer McArthur Glen with the task to recreate a classic piece of clothing, each designer
succeeded in putting their own spin on timeless, elegant, garments. While Matthew Miller and Carolyn Massey recreated their versions of the staple shirt, the favourite of the night, Rachael Barrett, showcased her simple mini-collection inspired by the school uniform – reinventing the clothes into classic, wearable items for every occasion.
As if that had not been exciting enough, Wednesday marked the unveiling of the one-day-only vlogging event in Selfridges. An opportunity for those who either love the camera, or simply could not wait to get home before gushing about their latest purchase from Topshop, this was the perfect place to spill!
Inside the candy-cane-coloured booth, shoppers were instructed to talk about their purchases and style icons, with the winner for 'best vlog' earning a grand prize courtesy of Selfridges.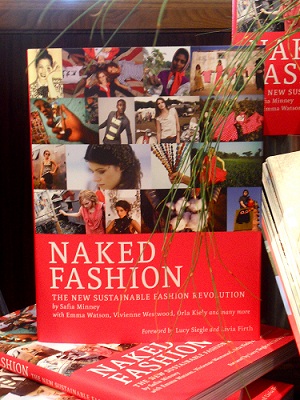 As day turned to night, my editor and I made our way down the road to John Lewis for the book launch of People Tree founder Safia Minney, whose new book, Naked Fashion, celebrates not only the growing necessity, but also the beauty of Fair Trade clothing and the many benefits it can bring.
"People Tree is a community, not just a brand," she told us. The launch, which displayed the book sitting among beautiful flowers and clothes from the company's line, also hosted fun, Fair Trade activities, including an organic
hand massage. The massage, accompanied by servings of Gallo wine and goodie bags, was enough to put a smile on every girls face.
The highlight of the week, however, had to be Fashion's Night Out. The Thursday shopping extravaganza contained all the glitz and glamour of Hollywood, and it was definitely the British designers who pulled out all the stops for the once-a-year shopathon. Given the task to work the high-end stores, I began with champagne at Burberry, won goodie bags at Mulberry, took pictures with Matthew Williamson, and kicked up my super-high-heels at the authentic 1970's roller disco at Rupert Sanderson – and what fun that was!
If I had just one criticism, it would simply be that High Street Fashion Week couldn't be every week. With the parties, the discounts, and oh-so-many cocktails, I have only My Fashion Life to thank for this incredible experience.
Psst, you can see Daisy's super-cute vlog at Selfridges here!
This post appeared first on MyFashionLife.com