OK, we've saved another one of our best outings for last (Knightsbridge being our favourite).
In association with Kenco Millicano, the latest trend in instant coffee, we've been looking for the latest trends in handbags! Kenco Millicano's exciting new addition, the stick packs, are cute little packs of ten individually wrapped servings that fit neatly in your handbag – giving you that smooth, full bodied taste and rich aroma wherever and whenever you want it. Our findings have certainly been very revealing in terms of the choice we ladies make when it comes to our handbags.
Practical, functional black or tanned bags have been top of the list. Our final trip in Angel definitely confirmed our earlier findings. But boy did we LOVE the bags we found. Lots of oversized beauties. While Mulberry has also been a big favourite, we also managed to find a couple of Michael Kors fans. These Kors bags were both classic black shoulder bags (we would have liked to find some other colours but the majority rules…black is the colour of choice).
Yes…we have yet another tanned satchel…but this time it was an oversized satchel that we just had to share.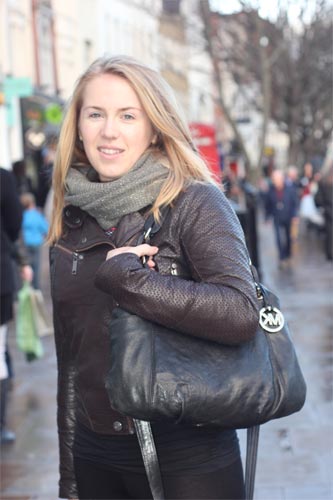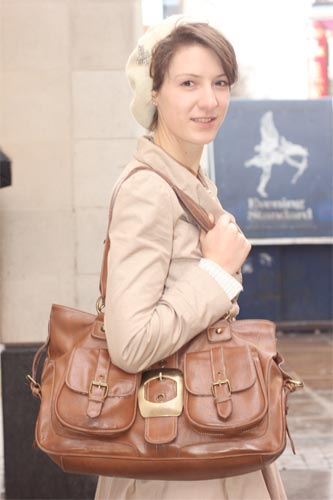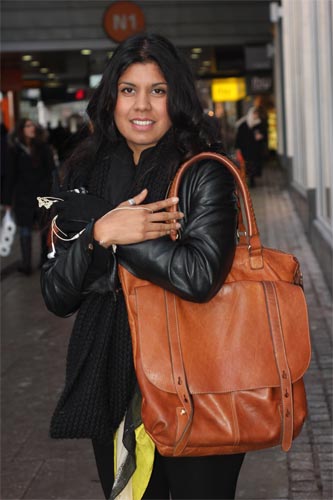 In terms of "something a little different" we have a cute small burgundy bag which we couldn't imagine carrying simply because we couldn't even fit half of our daily items in! But it was cute nonetheless, and a leopard print bag – again we weren't too sure about this bag BUT we loved the fact that it was a welcome change…thoughts?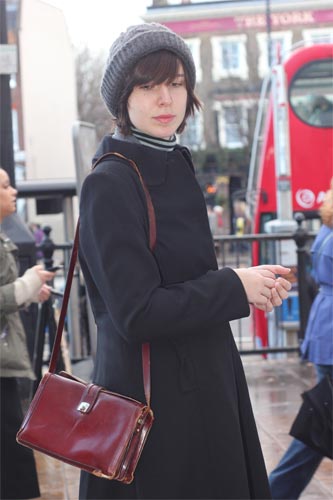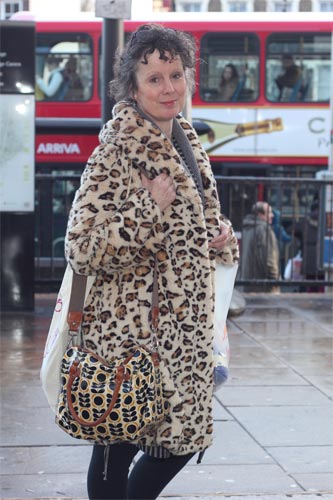 Finally we did love this felt handbag which we can only describe as gorgeous and totally unique. Where do we start? The shape, the fabric, the detail…everything, and it perfectly complements the wearer's hat too! See we told you Angel was a great spot for finding bag inspiration.
And if you're in need of some more check out our coverage at Carnaby Street, Convent Garden, Camden Passage, Knightsbridge, Oxford Street and Bond Street and Spitafields!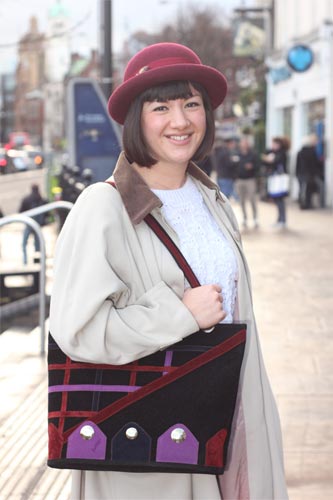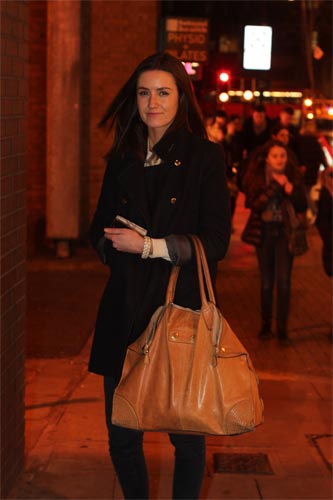 This post appeared first on MyFashionLife.com. We claim no credit for any images posted on this site unless otherwise noted. Images on this website are copyright to their respectful owners and credited to the original source where possible.