Upon first glance, the two shoes below look uncannily similar, don't they? One is a Christian Louboutin original, whereas the other is a Jessica Simpson creation, as modelled by the singer-turned-businesswoman above. The only real differences are the fact that one has a distinctive red sole and the other doesn't… and of course, the price! 
Christian Louboutin's 'Statarata' shoe was designed in 2010 and retails for $995, whereas Jessica's 'Evangel' piece was created this year and can be yours for a much more affordable $98.
Despite the blatant design rip-off though, team Louboutin apparently won't be able to do anything about it legal-wise, as clothes and accessories aren't protected by copyright law in the USA. Hmmm…
What do you think? Should Jess's shoes be taken off the market or do you think they should stay to give fashionistas the chance to own a (kind of) Louboutin design at a fraction of the price? Let us know!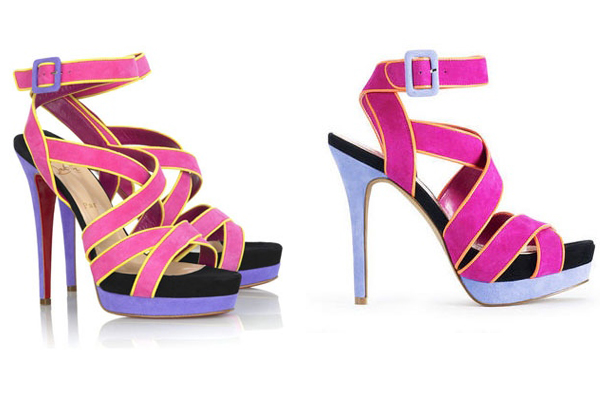 This post appeared first on MyFashionLife.com