Squeezing in the last of the summer parties, and worried about what to wear? Fear not, sartorial soldier!
Summer parties, considering the social butterflies you are, can be stylistically quite expensive. Your wardrobe needs to be up to scratch if you want to catch the eye of fellow partygoers while you make a go of it on the dance floor!
So, whether you've got a bucket load of cash, or you're living by a strict, military-operation-esque budget which will result in a court (shoe) martial (excuse the inexcusable joke) if you overspend, we've got your summer party style sorted to suit both spectrums of the budget.
Shop our edit of splash-worthy and economy-saving party style, and see your summer out with a suitably fashionable bang!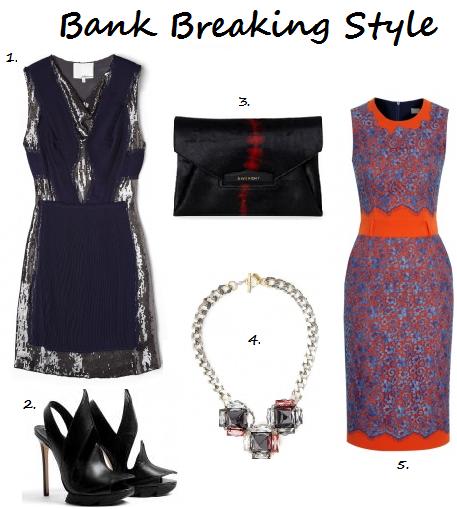 1. Liquid Sequin Shift Dress by 3.1 Phillip Lim, £970; 2. Flame Leather Sawsole Stiletto by Camilla Skovgaard, £436; 3. Givenchy Antigona tye dye clutch, £995; 4. Three Crystal Square Statement Necklace by Anton Heunis, £341; 5. Lace Overlay Ingrid Pencil Dress by Preen, £1,148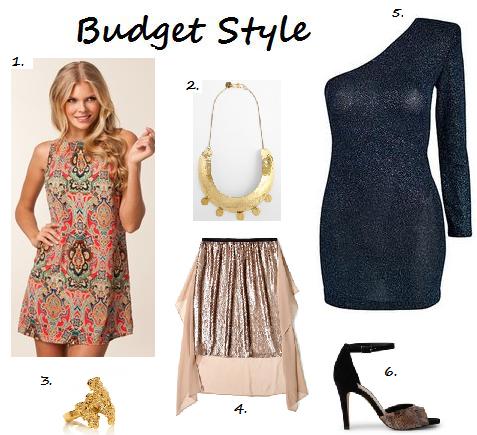 1. Rita Printed Dress, £26; 2. Day Ipomoea Metal Necklace by DAY Birger Et Mikkelsen, £39; 3. Gold Ausonia Molten Nugget Ring by Estelle Deve,£43; 4. Tan Sequin Skirt by DKNY, £98; 5. Midnight Sparkling Dress, £41; 6. Carvela Arietta snakeskin print sandals, £55
This post appeared first on MyFashionLife.com