A 'pretty' blouse is the perennially cool piece found in every fashionista's wardrobe. Perfect for putting a feminine spin on office or off-duty wear, the 'pretty' blouse's versatility means it looks great for day and night.
We love this Silk Georgette Blouse by Raoul for its rich red hue and cute, ultra-feminine Peter Pan collar detail.
The perfect addition to your wardrobe for easy, transitional dressing, the Silk Georgette Blouse by Raoul will work equally well dressed down for a day out in the city or amped up for the office, if you're looking for a softer solution to sharp power dressing.
From the defining white piping trim to the luxe 100% silk fabric, we can't resist! A good quality blouse is a worthwhile investment, and sure to work with your wardrobe through many seasons. So, what are you waiting for? Invest!
Check out our tips for styling the 'pretty' blouse, below!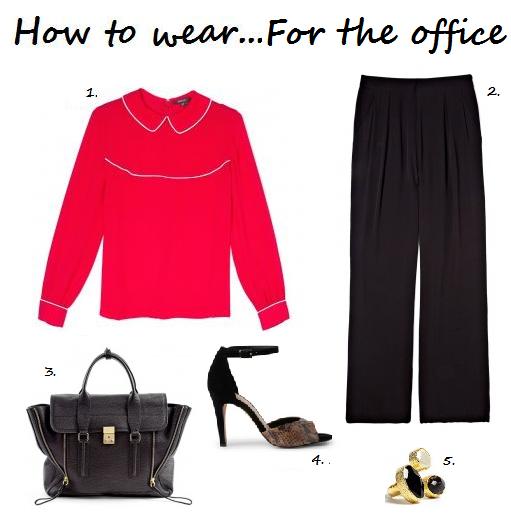 1. Silk Georgette Blouse by Raoul, £199; 2. Silk Georgette Relaxed Pleat Front Trouser by Raoul, £244; 3. Black Pashli Satchel by 3.1 Phillip Lim, £830; 4. Carvela Arietta snakeskin print sandals, £55; 5. Labrodite Smokey Topaz And Pearl Ring By Aamaya by Priyanka, £179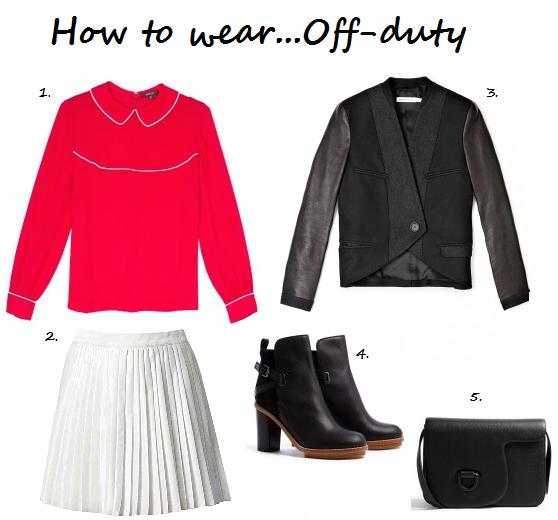 1. Blouse (as above); 2. Pleated Jet-set Skirt, £40; 3. Leather Sleeve Cropped Wool Jacket by See By Chloe, £615; 4. Black Cypress Ankle Boot with Side Buckle by Acne, £455; 5. Bridget Large Saddle Bag by Raoul, £285
This post appeared first on MyFashionLife.com