Finding a bag that tends to both our maternal and materialistic needs is unheard of. By this, we mean a bag that brings all of the practicality and loses none of the polish we'd like to imagine in the perfect, multitasking handbag candidate.
Well, mums and mums-to-be, rejoice, because we've tracked down the perfect option that will allow you to tend to both mummy and fashion duties!
Allow us to introduce the PacaPod Firenze leather changing bag; a multipurpose handbag that doubles up as a baby changing bag with three clever compartments: a changing pod, feeder pod and a changing mat. Excited? Read on.
The pebble-hued cow hide exterior and complementary gold tone hardware ensures the Firenze stays on the right side of chic, whilst the 3-in-1 organising system and clever little quirks, such as the wipe clean interior and inner cargo hold, which hygienically stores the changer and feeders pods separately, will make baby duties a breeze!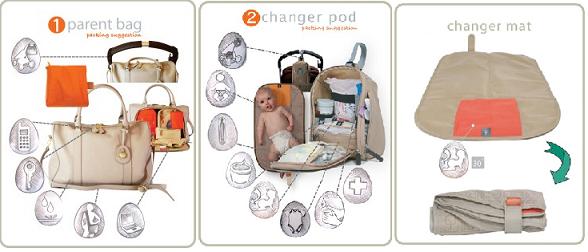 However, it's not just the pretty outside and hidden insides that makes the Firenze bag a yummy mummy must have, but in fact it's sheer versatility: remove the inner pods and changing mat to use the bag on its own, as it's roomy enough to easily carry most laptops and folders, making it the perfect accessory for working mums, too.
The PacaPod Firenze leather changing bag is a fabulous gift idea for a baby shower, or an on-point investment if your looking for a handbag that'll effortlessly take your from mummy to stylista mode in a flash.
PacaPod Firenze Leather Changing bag, £295.
This post appeared first on MyFashionLife.com