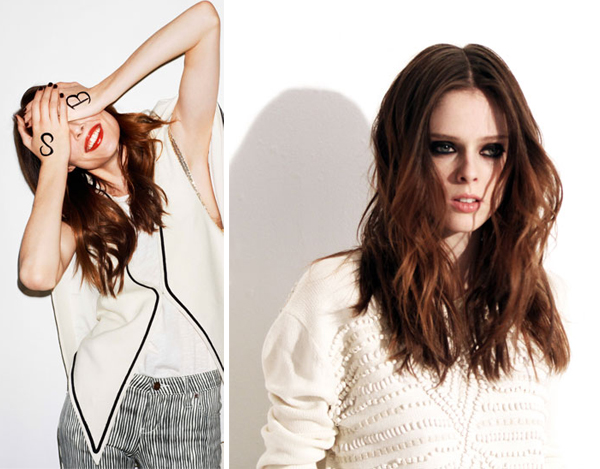 Gorgeous Canadian model Coco Rocha has just been revealed as the brand new face of Sass & Bide, and will star in the brand's upcoming spring/summer 2013 ad campaign that was shot by Angelo Pennetta and styled by Victoria Young.
That's not all her role is restricted to though – Sass & Bide is going one better and is even asking Coco to act as its social media ambassador. So, for five whole days this month Coco will be communicating to us through the brand's Twitter, Facebook, Instagram, Tumblr and Pinterest channels. Someone's going to be a busy girl!
"I genuinely like the brand a lot," she told The Telegraph. "I was only recently introduced to them, but I knew that they fit my style. Something I always look for in an outfit is to have a standout piece. I feel Sass & Bide gives you that with these amazing statement pieces – patterned jeans, cleverly designed sweaters and jackets.
"In the last few years we've seen fashion become increasingly accessible to the masses. More and more, people want to be (and expect to be) a part of this world and I'm more than happy to share my perspective with them.
Coco will post pictures of her Sass & Bide outfits on the brand's social media platforms for five days starting from January 28th, so make sure you get following to make sure you don't miss out on her wise words and fab pics. Click here to check out more pics from Coco's "takeover".
This post appeared first on MyFashionLife.com