[noskim]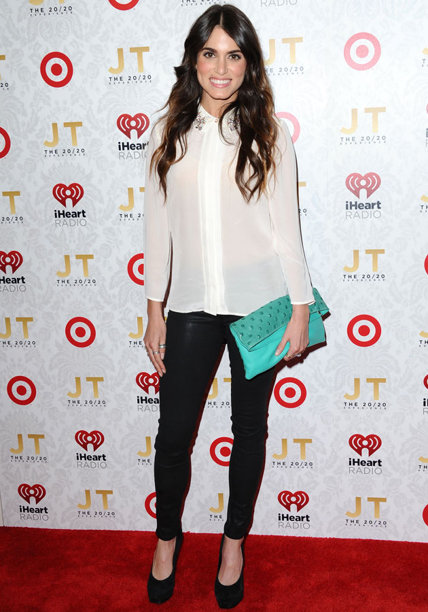 It's a new year and a new fashion season, which inevitably means that there are a whole heap of trends and styles to get to grips with. If you've not been able to keep up with the catwalk shows but still want inspiration for your spring/summer 2013 wardrobe, you're in luck. We've rounded up seven of the hottest (and the most wearable) trends of the season:
Monochrome
Black and white pieces were all over the catwalks in New York and Paris, and the shops will soon be full of monochrome masterpieces. Black and white dresses and other pieces offer instant elegance and sophisticated simplicity, so you won't need to worry about matching or clashing colours when putting together an outfit. Long may this trend last!
Stripes
Just as easy to wear as monochrome, stripes in all forms and thicknesses are set to be huge this season. The key to wearing stripes is to use them to flatter your figure, drawing attention to your best bits and concealing others.
Bermuda shorts
Got a holiday coming up? If so, you mustn't forget a pair of Bermuda shorts – they're all you're going to see on the beach this summer.
Peekaboo dresses
These are dresses which show off some skin, but there's no need to rush out for a boob job or have liposuction surgery just yet – the current trend is not overly revealing. The idea is to show off the most minor flash of flesh, and at the narrowest part of the body – the midriff. After all, just the smallest glimpse of skin is far sexier than showing off the whole lot.
Pencil skirts
Pencil skirts and dresses are universally flattering, so women of all shapes and sizes should be happy that the pencil is back for the season.
Peplums
The peplum skirt, which was really popular last year, looks as if it will be sticking around for 2013. This is great news, as the peplum is ladylike, elegant and figure-flattering.
Colour blocking
Colour blocking doesn't seem like it will ever go out of fashion, and that is a really good thing. If you know what you're doing with colour blocking, you can use it to balance out your frame. So , those with curvy hips, top heavy frames can use colour blocking to balance their proportions and create the perfect silhouette.
[/noskim]
This post appeared first on MyFashionLife.com