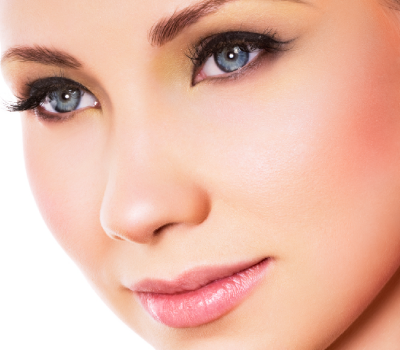 Semi-permanent makeup is rising in popularity all over the world and is it any wonder why? You can save money in the long-term by not buying new cosmetics, and you can save time by not applying it every single day.
Just as the name signifies, it is 'semi-permanent' so it doesn't last forever. As with anything in life, nothing is certain. How long should it last for then? Well, how long is a piece of string? *We'll stop you there before you start to work out the answer. There is no definitive reply to this headline however; this guide will hopefully help you to understand more about the cosmetic treatment and its longevity.
What can you expect?
Your semi-permanent makeup should last on average three years. This is for all treatments including eyebrow and eyeliner makeup. Some people can see their makeup lasting anywhere from two to seven years, but on average, three years is the timespan.
Makeup specialists recommend you to have a 'retouch' every 12-18 months to keep the makeup looking fresh and new.

Why doesn't it last longer?
Semi-permanent makeup is somewhat permanent because the pigment cannot be washed off. However, over the years the colour will fade and this is normal. As the colour quality breaks down and it gradually disappears, it is your responsibility to top the colour up.

What can you do to make it last longer?
There are various aspects that you can do to prolong your makeup's longevity but age, exposure to sunrays and swimming really are the decisive factors.
After-care is essential which is why we don't advise you to expose the treated area to any UVA rays, salts, saunas or chlorine in the initial two week healing process. Such harmful chemicals can reduce the lifespan of the treatment.
It really does depend on your individual rate of cell regeneration too. Ideally, when you go on holiday, put on plenty of sun cream as the UVA rays will eventually bleach out the pigment.
The best way you can keep your makeup in tip top condition is to 'boost' the colour every year.
What if I don't top it up?
No harm will come to you if you decide to not have a top up. Simply put, the pigment will remain in your skin for up to seven years, eventually vanishing completely.
Hopefully we have helped you to understand semi-permanent makeup in a bit more detail. Remember, it won't last forever but at least in the meantime, you don't have to carry hoards of makeup around, or worry about it smudging when you go swimming or to the gym!
This article was written by Face Clinic London, to go-to-experts for semi-permanent makeup. Founded by two fully trained and experienced doctors, the leading company provides a vast range of non-surgical cosmetic treatments.
This post appeared first on MyFashionLife.com