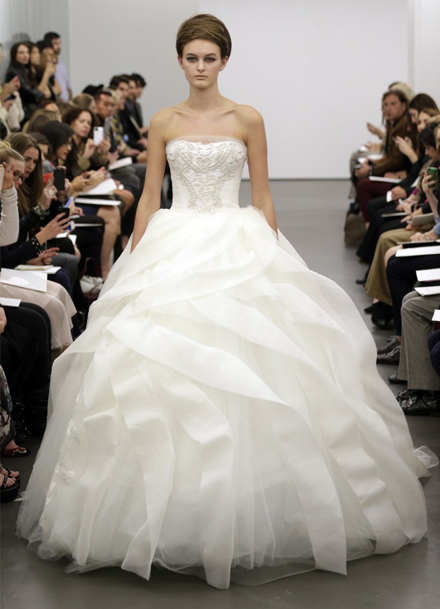 And while we're on the subject of controversy…
Vera Wang came under fire recently as it was reported that her flagship store in Shanghai implemented a "try on fee" for brides-to-be. The fee was the equivalent of £317 which would be deducted from the final cost of the dress… but would be lost entirely if the dress wasn't bought.
Naturally this angered a lot of people, so you'll be pleased to know that the charging fee has ended, and brides are free to try on as many wedding dresses as they please. Happy days!
"Upon careful investigation and review of the policies of our international operators, we will be abolishing appointment fees in all of our stores," Vera Wang told WWD. "We wish for all Vera Wang customers to enjoy the same standard of excellence worldwide. Treating our customers in a fair and equitable way remains a priority.
"The store in Shanghai has only been open to private VIP preview appointments. The official opening to the public will take place on April 29."
Well, that takes care of that! Do you think a try-on fee is a good idea to try and get rid of non-serious wedding dress shoppers? This scene from Friends springs to mind…
This post appeared first on MyFashionLife.com