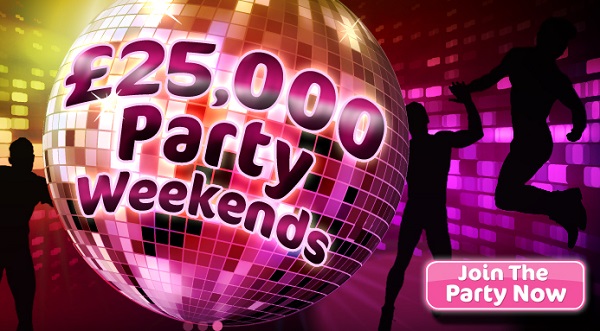 If you thought you have to be over a certain age, be hard of hearing or have trouble walking to enjoy bingo then think again. Online Bingo has had a makeover!
We've discovered the joys of Wink Bingo, the friendliest community of flirtatious bingo lovers. Wink Bingo makes bingo fun, with its buzzing atmosphere and cheeky community… you may get more than you bargained for when you join.
Yes, that's right Wink Bingo has also lent itself to its match-making skills with three engagements and one wedding being this friendly community's success stories. But don't worry you're not signing up to a dating site, Wink Bingo is all about having a bit of fun in a light-hearted environment.
Tempted? We thought so! Joining is easy as pie, plus there are lots of great offers to take advantage off when you sign up. New players who are yet to make a first deposit get a 200% Welcome Bonus of £5-£100 – sounds pretty sweet! Plus, if that wasn't enough, players get the chance to Spin the Wheel with the chance to win a guaranteed amount of £15-£1000 after they have deposited £10. We've done the maths, so you don't have to.
Are you excited? Well the perks just keep rolling in once you have signed up to Wink. If you're new to this, don't be shy…enter the Newbie room and you will get the chance to play bingo for FREE for the first week of your Wink Bingo journey.
Head to Wink Bingo and get started right now!
Sponsored