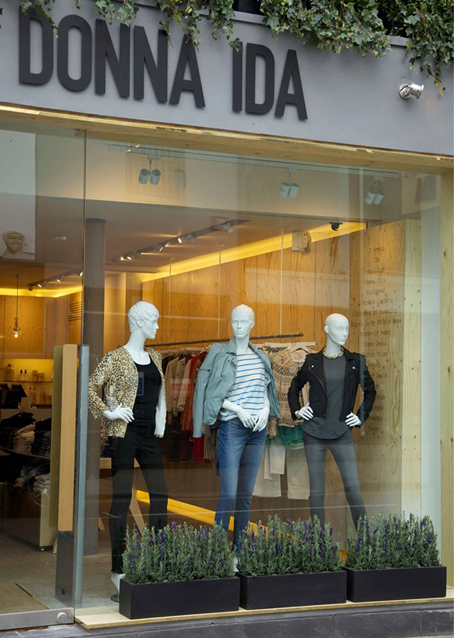 While Mulberry is expanding and launching a brand new store in Berlin, there's another store opening to get excited about that's happening a little closer to home. And that ladies and gents, is the re-opening of Donna Ida's Chelsea boutique fresh from its £120,000 makeover.
Although Donna Ida herself has many other stores in the country, the original flagship Chelsea boutique holds a special place in her heart for sentimental reasons.
"It is the place where I had my first office," she said. "It is where I met my husband, and also has fond memories, as I always would take my Chihuahua, Romeo, with me to work every day when we first opened. Romeo was key to the success, everyone got to know the shop because of him sitting in the window every day!"
Aww, Romeo We can't wait for our first denim shopping experience in the newly revamped store – apparently the shop as a whole is far more spacious and the dressing rooms have received a luxury make-over, so it's all pretty exciting. See you in there!
This post appeared first on MyFashionLife.com