[noskim]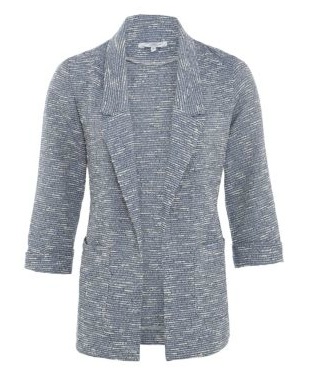 While there is plenty to love about Britain, the weather would not be at the top of many people's lists. The climate here can be extremely unpredictable and more often than not, pretty miserable. Even in the summer, it's hit or miss as to whether we'll actually see the sunshine. This can make it very difficult to plan anything, from where to go and what to do through to what to wear.
Given the unpredictable nature of the British weather, it is important to make some smart clothing choices. This is not to say that you can't shop for summer clothes, a new spring wardrobe, party clothes for the winter, or colourful autumn outfits. What it does mean is making sure you have a number of wardrobe essentials that can help you to beat the fickle British weather.
5 essentials for every woman's wardrobe
In order to ensure that you're fully prepared for the weather, clothing-wise, no matter what the season, there are a few essential items that every woman should have in her wardrobe. These smart clothing choices will help to ensure that you have something to hand to conquer the sometimes freak weather conditions that the UK can experience.

5 of the essentials you should make sure you have in your wardrobe include the following:

1. A smart cardigan: You may think that jumpers and cardigans are autumn or winter staples. However, the unpredictable nature of British weather means that you never know when you might have to layer up. A cardigan can just be slipped on when it gets chilly and taken off again when the temperatures start to rise.
2. A cool pair of wellies: Most of us associate wellies either with autumnal weather, gardening or washed-out mid-summer festivals. However, as we have seen, snow in Britain can come at anytime – even in April. Having a hip pair of wellies in your wardrobe means that you will always be prepared for this freak weather rather than having to hunt around for suitable footwear in the middle of spring.
3. A versatile jacket or coat: It is quite commonplace to see people in the UK wearing heavy jackets and coats even in the summer, as we often have chillier weather during those so-called warmer months. Look at the full and varied range of ladies coats and jackets available out there and find one that's versatile enough to wear with a range of clothes and different seasons.
4. A raincoat: Some women don't like the idea of wearing a raincoat, as the very word can erroneously conjure up images of unsightly cagoules. However, a raincoat can take the form of a belted trenchcoat or a really hip, cool, colourful jacket – ideal for the many, many days of rain that we see in the UK.
5. A selection of vest tops: Vest tops can serve a multitude of purposes depending on the weather. If it is really hot, they can look great with a pair of jeans. If the temperatures drop, you can slip a jacket or cardigan over the top to transform your look and warm yourself up. These tops are a vital part of your 'layering up' wardrobe collection.
[/noskim]
A few smart choices when it comes to buying clothes will allow you to conquer whatever the British weather decides to throw at you.
This post appeared first on MyFashionLife.com