[noskim]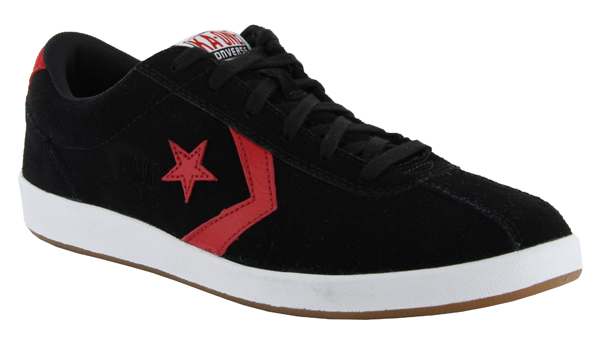 Time to put those winter boots at the back of the wardrobe where they belong, as the sun is finally out for us to take advantage of. If you're not into your embellished gladiator sandals or cute ballerina pumps though, don't fret, we found the perfect footwear to see you through the slightly warmer months: these Converse KA-One Skate trainers that come in a very eye-catching black and red colour combo! Pretty cool, aren't they?
As you can see, Kenny Anderson's signature pro-model sneaker is inspired by the classic Converse silhouette, and features High Abrasion Laces and Stitching, a high Density Foam in Tongue and Collar, a moulded heel counter and High Abrasion Suede with Internal Reinforcement among other things.
You don't have to be a skateboarding enthusiast to rock these babies, but you'd definitely be one of the coolest girls on the ramp if you do like to dabble in the sport.
Rock them with some unassuming casual shorts when the sun is blaring, of team them with some skinny jeans and a cheeky motif t-shirt for breezier days. These shoes are just as attention-grabbing as they are versatile, so it will definitely be £44.95 well spent if you decide to buy them.
And if you're looking for converse trainers, try Skate Hut first because they have quite the impressive selection.
[/noskim]
This post appeared first on MyFashionLife.com