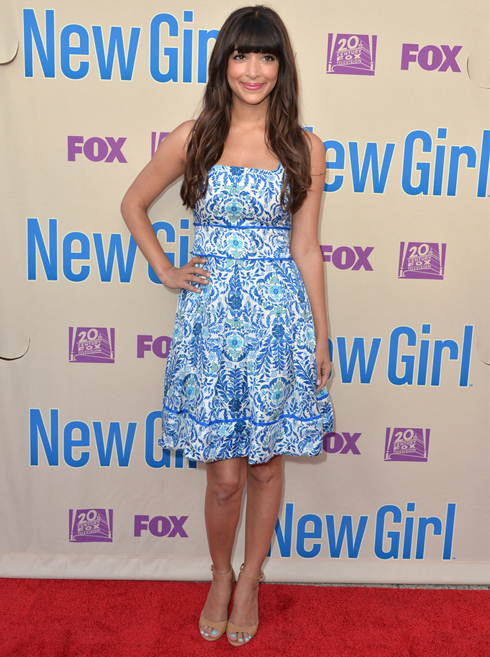 Every once in a while, it's ok to gush about the simpler side of fashion: i.e. a pretty girl wearing a pretty dress.
You don't need quirky footwear, layers of accessories, an eccentric hairstyle or a controversial clutch bag. Sometimes all it takes for someone to go "ooh, doesn't she look lovely" is a simple patterned summer dress, some unassuming, non-distracting shoes, and a girl-next-door hairdo. And that's exactly what New Girl actress Hannah Simone did!
Hannah stepped onto the red carpet in an above-the-knee Tory Burch spring/summer 2013 dress to promote the show she stars in with Zooey Deschanel, and we haven't got a single bad thing to say about it. As it's not a huge red carpet event, we can see why Hannah decided to keep things simple as far as her accessories (or lack thereof) were concerned. She still manages to steal the show without meaning to, which is why we love it – and her!
What do you think? Is this not the most perfect Bank Holiday Monday look?
This post appeared first on MyFashionLife.com