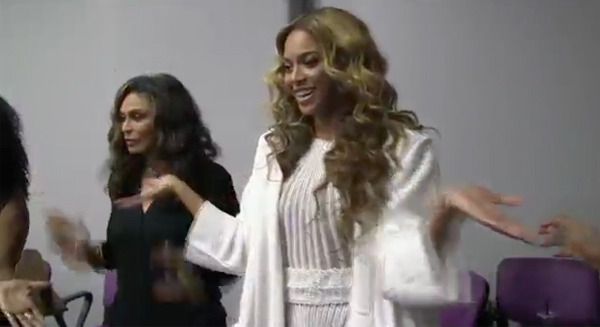 Ever wondered how Beyonce and her troop of backing singers and dancers prepare for those high-intensity sell-out concerts? Well, wonder no more, as a video has just been released on her official website showing a rather interesting warm up method…
We won't say anymore – we'll leave it as a surprise! The video was taken during the opening night of Beyonce's Mrs Carter world tour in Belgrade, Serbia, and as well as getting a glimpse at the singer pre-show, you can also see all her fans getting geared up waiting to see their idol perform.
Definitely worth watching, and definitely worth trying out for yourselves the next time you want to psyche yourself up for something. Enjoy!
This post appeared first on MyFashionLife.com