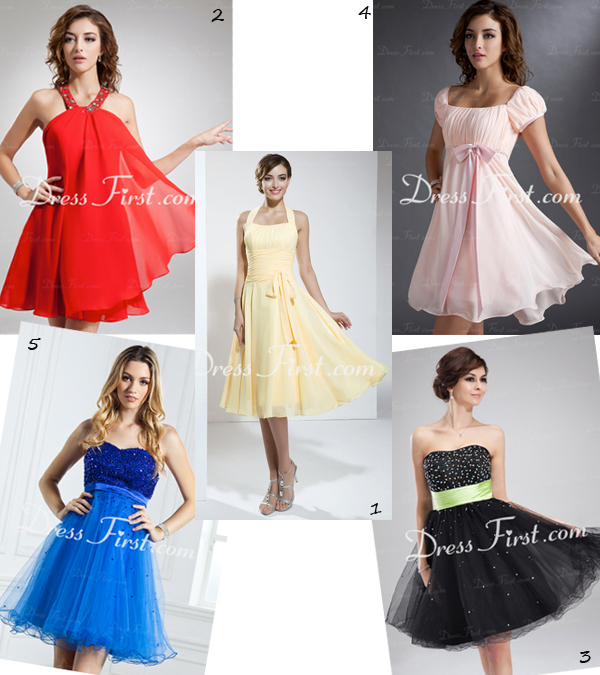 Forget prom, forget graduation; Homecoming is probably the biggest school event of the year, and we know that dressing the part (as well as arriving with the hottest piece of man candy on your arm) is vital.
Some girls save their pennies for their homecoming dresses for years, but there's no reason you should break the bank or sacrifice the rest of your wardrobe's expansion just to look perfect for the big day. We've found a way to get the best of both worlds –

Some girls save their pennies for their DressFirst guarantees stunning, attention-grabbing dresses at purse friendly prices. Here are five of our favourites:

1. – When we think Homecoming, we think coming of age, and is there a better movie example of coming of age than Sandy in much-loved musical Grease? This yellow dress is Sandy all over; what we wouldn't give to hand-jive in this badboy!

2. – When one wants all eyes to be on them at their special occasion, what colour dress do they go for? Of course the answer is red, and we heart this Homecoming dress with a difference. Think of the fluid movement on the dancefloor – all eyes will be on you!

3. – After an LBHD for your special day? That's little black homecoming dress – and this gorgeous prom style dress incorporates all of our favourite trends in one. The safe option of black but with a lime green, sparkly twist. Perfection!

4. – Here's another dress with a nod to timeless movie – this dress reminds us of the dress Liesl Von Trapp was dancing in in The Sound of Music to the tune of Sixteen Going on Seventeen – is there a more apt soundtrack for Homecoming? We thought not!

5. – Monochrome done the dramatic way. Stand out in attention-grabbing shades of blue with a hint of sparkle in this stunning dress fit for Homecoming and all other lavish occasions.