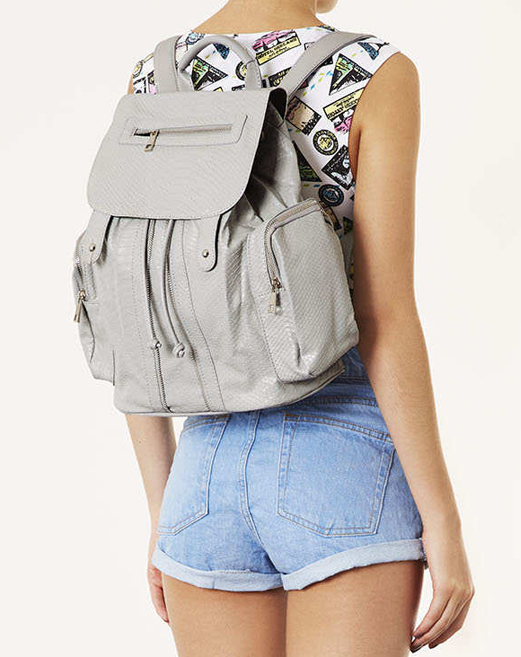 We're sticking with our back to school theme this week, and nothing brings us back to those classroom days more than a backpack. We wont tell you how long it's been since we set foot in a classroom though… shudder!
We know some backpacks can be a little bit on the pricey side (yes Mary-Kate and Ashley Olsen, we are looking at you and your gorgeous albeit ridiculously priced backpacks) but this snake zippy one from Topshop will only set you back £36. There's a reason we love that high street store!
Although this snake zippy backpack comes in an abundance of colours, including the failsafe black, it's the grey one which has grabbed our attention this lunchtime. It's appropriate for all four seasons, and you can afford to be a lot more experimental with your outfit choices as this bag goes with – and complements – just about anything.
Topshop snake zippy backpack, £36
This post appeared first on MyFashionLife.com