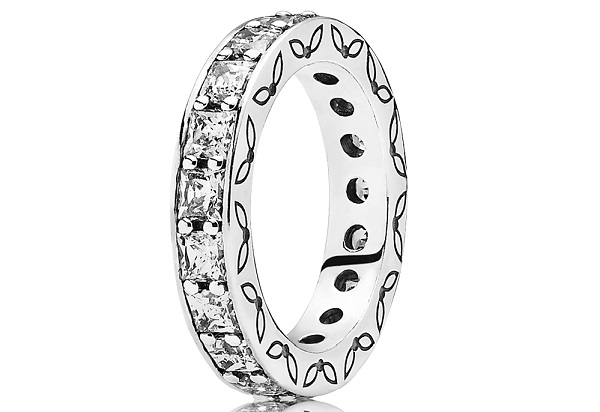 Owning a Pandora bracelet is an endeavour that will allow you to exercise flair and creativity when defining your own style. Pandora bracelets are available in a multitude of styles, colours, materials and lengths. They are probably the most malleable and flexible type of jewellery you can wear.
Whether you go for gold or silver bracelets from Pandora, the combinations of charms you can select to attach to them are infinite. Once you get started, you'll always be thinking about new ways to extend your bracelet and diversify the charms on it.
Choosing a bracelet
Before selecting a bracelet, you need to measure your wrist at its widest point. Then, add another couple of centimetres to your wrist measurement. It's always tempting to choose a larger bracelet, but it's important to remember that the smaller ones can still stretch a little if you want to add charms.
Pandora bracelets are available in six different sizes, between 17cm and 23cm, one for each centimetre added. In terms of materials, they are available in all kinds – sterling silver being the most popular. You can also choose from oxidised silver, leather, silver-plated, solid gold, gold-plated and Stainless Steel.
Your budgetary restrictions don't have to prevent you from having a touch of gold, though. If you want gold but can't afford it, you could always get a silver bracelet with a gold clasp on it. Alternatively, you could add a gold charm or two.
Choosing the charms
The beads and charms that you choose for your bracelet are determined by the style of the bracelet itself, as well as the effect that you want to achieve with them. You're free to decorate your bracelet as you see fit, of course.
Some wearers go for subtlety, with just one charm of their choice sandwiched between two glass beads. Alternatively, you could deck your bracelet out with as many charms as you like! If you're going to have loads of charms at your disposal, you'll want to store them neatly and carefully, too.
Caring for your charms
Generally, you should polish your charms and bracelet with a jewellery polishing cloth before and after use, if you want to preserve them and ensure that you'll be able to have them unspoiled for a long time.
As a general rule, you should avoid submerging your charms in any jewellery-polishing chemicals or swimming pools with chlorine in the water, as the chemicals will erode and destroy the fine craftsmanship on your charms.
This post appeared first on MyFashionLife.com