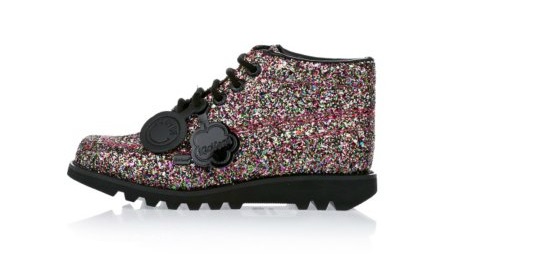 A few weeks back, we posted a story of fashion resurrection, detailing how Clarks had gone from dowdy to desired thanks to one key style. It got the brain cogs turning, what next? Can another fashion brand repeat such success or are Clarks a one-off?
Considering it's winter, flip flops are hardly going to be the choice du jour when predicting a trend resurgence. Women's boots are the obvious choice and a lot of styles usually thought to be worn by the less fashion-conscious are actually creating some good lines.
This might be a controversial choice but considering the trend of chunky, clumpy boots from the likes of Vagabond and Shelly's of London, and the dominating 90's urban styling sported by Hipsters up and down the country, Fly boots have got some pretty fashionable styles out. A stand out pair are the Yoss boot. Thick wedge heal? Yep. On-trend ankle height? Yep. Look good with cute dolly or patterned socks? Yep! These boots would look great with skinny jeans or black tights and thicker grey socks when the temperature really drops.
From a similar family come the Yia shoes, a wedge, lace-up shoe that is also winter ready. It would have been great to have seen these in a deep red as well as black though.
Another brand often overlooked because of the attachment of schools kids are Kickers. However, we've seen the odd pair crop-up on the feet of some very fashionable individuals and thanks to a partnership with the edgy Lazy Oaf, Kickers are looking fabulous. One such pair giving the brand a make-over are the women's kick lazy glitter. Try out the multicolour pair to break from the tradition of black and add contrast to your darker winter clothes. The high kick in red are also pretty appealing, plus they look like they'll make light work of any adverse weather.
So they're the two predictions that could be set for fashion rejuvenation. You might, however, completely disagree, if so… let us know. Let's get a conversation started and see if we can bring a brand back from the quieter corners of fashion.
This post appeared first on MyFashionLife.com