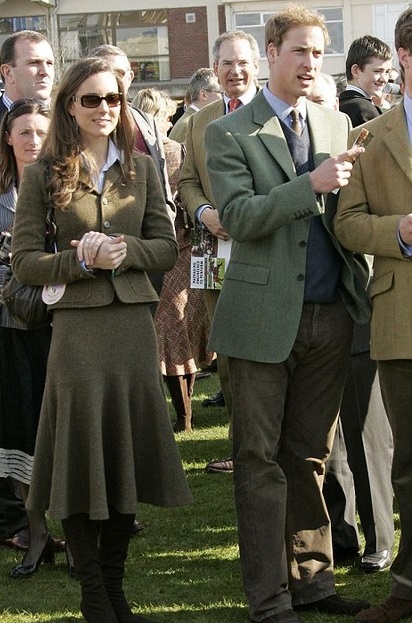 When you think of horse racing and fashion, it's natural to think immediately of Ladies' Day at Royal Ascot or other racecourses throughout the summer flat season.
Horse racing and fashion have long gone hand in hand with a glass of Pimms and lemonade or, better yet, champagne on a warm summer's evening or in the brilliant sunshine whenever we're lucky enough to get a real summer. But for racing's real green welly country brigade, the National Hunt season is really where it's at.
In fact, the flat season can be regarded by some of the more traditional country racing types as somewhat nouveau riche; much more about dressing up for the day than the serious business of horses. And there's nothing wrong with that if you're a fair-weather racing fan. But to ignore the National Hunt season and its seasonal charms is a mistake.
The autumn, winter and early spring are when the jumps and hurdles racing really come into their own – and the fashions move with it for the sophisticated crowd. But a word of warning here; this is a far more subtle, traditional and, dare we say, truly "posher" crowd altogether.
What this means in practice is subtle make-up, subtle clothing which makes you look like you know what you're doing around horses and the countryside in general – without the necessity of getting your hands too dirty of course. So a fresh-faced look, tweeds, country shoes (you don't have to go the whole hog with green wellies) and headscarves is really the kind of look we're talking about here.
Also – don't look too interested in the racing betting side of things; it isn't really the done thing. Leave your bets online with Betfair (which has the best odds generally) before you go, then you can look suitably aloof and demure during proceedings.
The height of the season is, of course, the Cheltenham Festival in mid-March when National Hunt's hoi-polloi gather in their thousands to see which horses are best at what distances.
If you have a look on Betfair at a few images of those in the know at Cheltenham, you'll soon get the hang of things fashion-wise and, once you get into it, most people end up liking the National Hunt's autumn, winter and early spring season even more than high summer and the flat season.