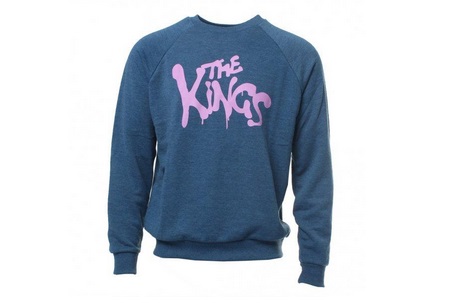 We all know that men can be a nightmare to shop for. They are insufferably vague and don't give you the slightest idea on what gift avenues to take. That's why we suggest you go out your way to surprise him this festive period. Update his wardrobe with some items he'd never think to buy himself.
Here are three ideas to guide you:
An urban sweatshirt
Thanks to the likes of Plan B, urban clothing has exploded in popularity this year. As the winter chills begin to take hold, snapbacks and vests may not be the most appropriate choice at the moment. We'd recommend picking out a sweatshirt from the excellent range of King Apparel clothing from Capology.
Dark shades are very fashionable at this time of year for men, but we're also fond of more colourful sweats like this blue Warriors Crew top. A splash of colour goes a long way during this dark season.
A pair of winter boots
Heavy downpours and frosty mornings mean that his old pair of canvas slip-ons will no longer provide adequate protection and warmth from the elements. These Dr Martens, available from Schuh, keep his feet toasty on bang-on trend this season, as he braves the winter weather. The eight eye lace up ankle boot has a man made insole and features the signature yellow stitch detail around the base. Who said it practicality and style can't go together?
A hat and scarf
Don't worry about denting your man's pride by getting him to wrap up. Complete his winter look by leaving a chunky scarf and beanie under the Christmas tree. Street grunge is a trend that loves to come out as the days get darker, apply this idea to his accessories. This oversized cable knit scarf from Topman, will take him through the season in style. Partner this with a matching charcoal fisherman RIB beanie and he's good to go.
This post appeared first on MyFashionLife.com