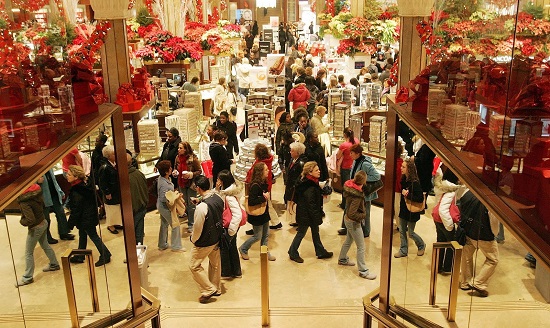 It can be pretty easy to get carried away and overspend at Christmas. The holiday spirit can take over and you can often find yourself giving into temptation and buying that must-have gadget or buying your third cousin twice removed that expensive designer jacket even though you probably can't afford it. We've all been there, but we're going to give you some tips to avoid overspending on Christmas gifts. Here goes:
1. Set a budget. Set a budget for each friend and family member, and make sure you stick to it, because overspending a little here and there will eventually creep up on you. A great way to not overspend on your friends if you have a lot of them is to do a Secret Santa among yourselves, so you only have to buy one nice present for each person in your group. That way everyone gets something good that they will love and you won't find yourself overspending on joke presents, additional wrapping paper, cards etc.
2. Find great coupons You'll be amazed at how much you can save with discount coupon codes. Whether you want to buy your sister a gorgeous winter jacket or buy your boyfriend a snazzy new bit of technology, you'll find something on there to suit you.
3. Shop sample sales. If you've watched Confessions of a Shopaholic, you'll know that sample sales are all the rage. They're not what they're hyped up to be – they're better! This is perfect for you if you or the person you're shopping for can't resist a designer label. Designer pieces at a more affordable price; a win-win situation for everyone!
4. Visit eBay for some great bargains. One person's trash is another person's treasure. If you don't want to buy a friend or family member something second-hand, eBay is still a great place to shop as it's full of "brand new with tags" items that people don't want. You'll be surprised how much new stuff you'll find, and if you shop from the same seller (a common occurrence if they're having a clear-out and you're the same size/have the same taste) you can get a discount on postage and packaging.
5. Head to designer outlets such as Bicester for designer brands at great prices. Need we say more? Bicester Village is a favourite among the celebs too, and it's not hard to see why. Make a day of it and see the sights, too!