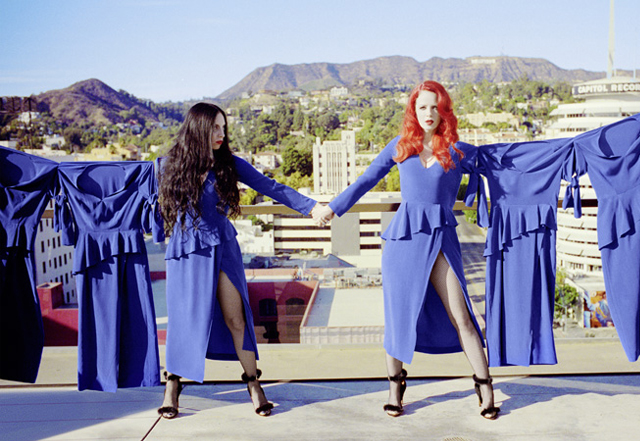 H&M likes to surprise us. We were pleasantly intrigued when the H&M Group launched & Other Stories, and now we're equally as surprised to find out that the faces of the brand's new campaign are none other than fiery redhead Garbage singer Shirley Manson and costume designer and stylist B. Åkerlund.
We woud have never put those two together, but we're so glad they are!
"Designer clothing is amazing but not affordable for everyone, and what I've loved about & other stories from the start is that they're a cool street brand allowing women to be fashionable without spending a lot of money," Shirley explained about why she decided to get involved.
"I worked at Miss Selfridge for five years before my music career took off and I've always had an appreciation for well executed high street fashion. Stories' philosophy and the fact that I would be working with B, who I respect enormously, made it a no brainer."
Sounds good to us. B. Åkerlund has worked with everyone from Lady Gaga to Rihanna, so she definitely knows a thing or two about style, which is clearly evident in the ad campaign images. Plus we think she and Shirley make a perfect team!
Watch the video below to see more of the pieces that will be making their way to stores from November 18th. Anything caught your eye?
This post appeared first on MyFashionLife.com