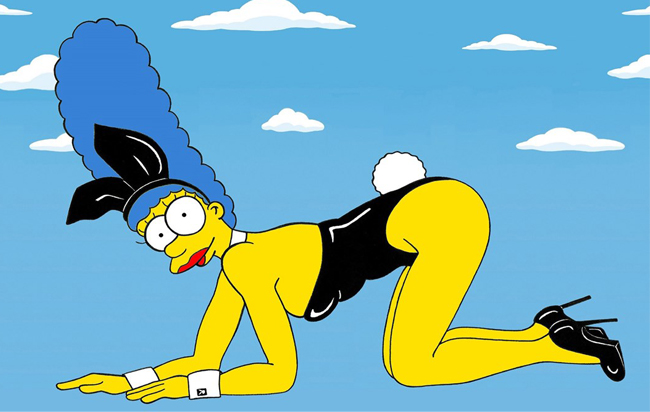 What's your ultimate, most iconic fashion memory? Was it Kate Middleton's Issa engagement dress? Perhaps you like to go classic and Audrey Hepburn's Givenchy dress in Breakfast at Tiffany's is more up your street? Or maybe you like to go modern and sexy and Kate Moss's recent Playboy pose has bumped the others off the list?
Well it doesn't matter, because Marge Simpson has channelled them all thanks to a series of photos by world-renowned artist AleXsandro Palombo.
"There is a Marge Simpson is every woman and with this tribute I wanted to ignite the magic that is in every women; the strength, femininity, elegance, eroticism and beauty," Palombo said.
" Each of these dresses really changed the course of the history of costume, giving a new aesthetic vision that has anticipated major changes in our society.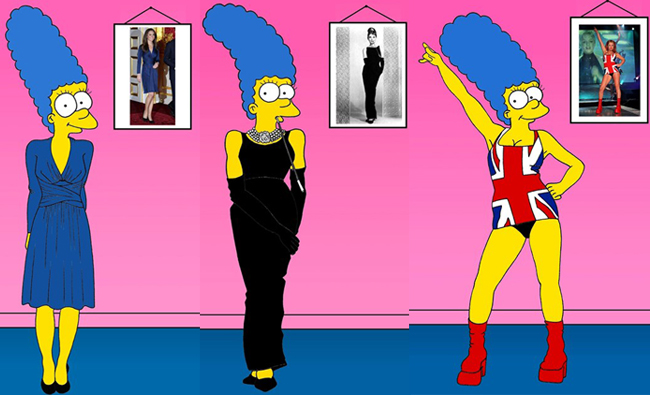 "In many cases it's the dress that has transformed a woman into an icon, but in many others, it's the personality of the women that has enlightened the dress."
And we think Marge Simpson has, at the risk of sounding like an X Factor judge, made the dress her own! Click here to see the rest of the pictures, which include Marge's take on dresses worn by Elizabeth Hurley, Victoria Beckham and Marilyn Monroe. We think you know the one!
This post appeared first on MyFashionLife.com