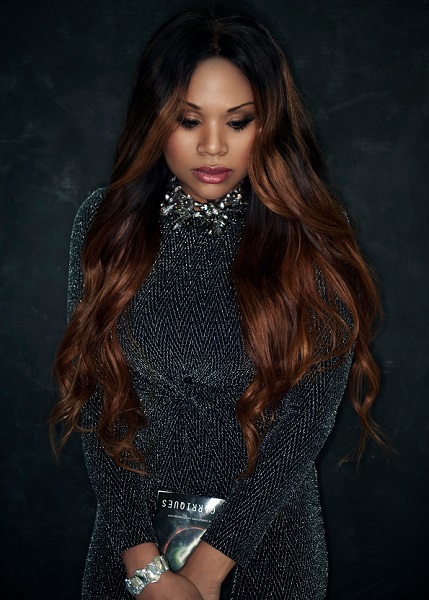 "They say nothing lasts forever; dreams change, trends come and go, but friendships never go out of style." – Carrie Bradshaw

Whether it is her transparent blouse by Viktor & Rolf, ruffled Versace princess dress or pinstripe Vivienne Westwood suit, many fashionistas crave Carrie Bradshaw's glamorous style that still depicts a friendly yet intelligent 'girl-next-door'. Today, fashion lovers can take delight in the fashionable stylings of a real-life Ms. Bradshaw. Although her first book 'Innovera Yakov: The Journey of a Thousand Eyes' only came out in February this year, Kia Garriques has quickly become known as the 'fairytale' author, especially amongst the teenage audience. Magazines have proclaimed her to be a rare phenomenon in the literary space as she has created a magical, stylish persona for herself, some can already visualise an 'Innovera Yakov' movie with Mila Kunis and Dakota Fanning while bloggers on YouTube have praised her for creating such a unique fantasy world, which is like nothing else they have experienced before.
So, if you love the magical yet glamorous New York style of Carrie Bradshaw, you will enjoy the fashionable literary world of Kia Garriques. In her latest photoshoot, she is styled using creations by designers such as Velvet Johnstone and Derek Lawlor as well as fashion brands such as Spy Love Buy and American Apparel.
When choosing her style for the day, Tasha from Splash Styling said, "As the stylist for Kia Garriques, my vision was to create an image that reflects both 'Innovera Yakov', the fairytale and Kia Garriques, the author who is young, trendy and not afraid to have fun with fashion. Both the fantasy aspect and the authors characteristics infused to develop a concept that took a dreamy yet relatable author next door direction (like the characters in the book). From this, an 'Innovera Yakov in the city' concept was born, referencing the infamous trendsetter/writer Carrie Bradshaw from SATC. Designers were then handpicked to fit the contemporary fairytale theme."
Kia's make-up and hairstyle for this shoot also brought 'Innovera Yakov in the city' to life.
When Magda Koriat, Kia's personal make-up stylist, was asked how she created her look for the day, she said: "For today's look, I decided to create something very feminine. Something that went well with this glamorous and girl next door look shoot, but also something that showed her personality. She has amazing eyes, which I wanted to emphasise even more. In order to focus on her eyes, I decided to apply lashes on the bottom as well and choose a soft texture for her lips."
The fairytale look was complete with beautiful, wavy hair by Ms Kee who said: "Rich waves are perfect for creating a dreamier look for your hair and what every SATC girl needs! I knew that Kia loves her hair long and wavy and so I included lose waves just like Jessica Alba at the Golden Globes, earlier this year."
Here are some of our favourite Kia looks that you can adapt to suit your own style: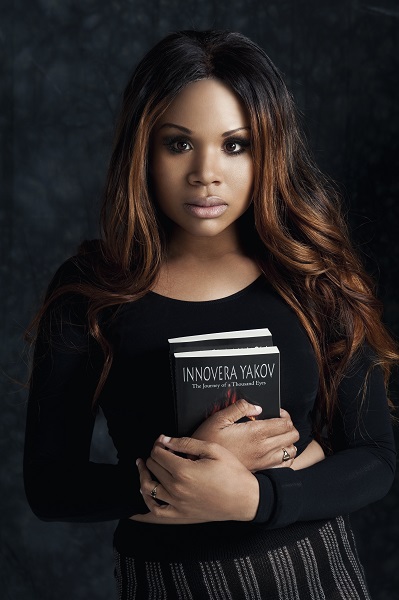 Pinstripe: the comeback
Kia Garriques works this pinstripe skirt designed by Derek Lawlor as its elegance beautifully sculpts the bottom silhouette. Pinstripes are normally quite loud in nature and so here Kia teams this pinstriped maxi skirt with a crop top from American Apparel, which does not take the attention away from the pinstripe itself. You can pair a pinstripe design with a complementary colour although do compare the colours before to make sure that they are still aesthetically pleasing, on top of each other. If you are looking for something similar, why not try ASOS's high waist pinstripe trousers which come in navy or if you like colour, go for Hatty Pintripe trousers in red at Fashion Culprit. For a day look, wear a pinstripe ensemble with high-heeled black platform sandals and style it up with silver stilettos when you party away in the night.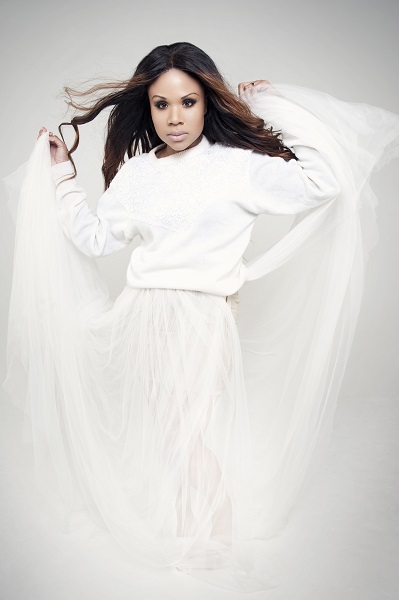 Fairytale glamour
Transport yourself to the land of your dreams like Kia when you team up a cropped Aron cable knit and a sheer skirt by Velvet Johnstone. This is a true 'Innovera Yakov in the city' moment as Kia is transformed into one of her many characters in her book, with an intricate long flowing skirt that loves the curves. If you want to treat yourself to his faraway glamour, then look no further than a Princess tulle skirt from DHGate.com or a flowing, elegant white skirt from Thai Craft Warehouse. Combine this skirt with a Jodie Leopard Gold Mesh Furry Jumper or a Lola Chunky Cable Knit Jumper, both from BooHoo.com to produce your very own 'happily ever after' effect.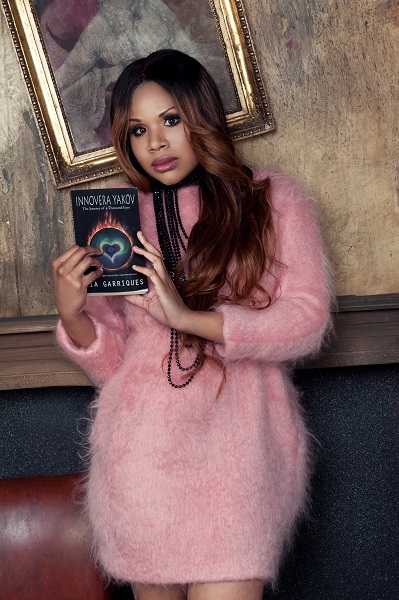 Stylish, feathered cardigans are in
Kia's elegant, soft sculpted mohair dress look is another Velvet Johnstone creation and this looks magnificently fuses the styles of Innovera Yakov and the fun, adventurous personality of the author as well. If you love this look but are not too sure about the feathered, furry effect, why not try a tall, white, embellished tunic from Dorothy Perkins which will keep you looking fabulous and warm on an evening out. Those who love this entire look will relish a light brown, beaded, feather jumper dress from New Look combined with Kruger Glitter Minimal Sandals from Love Label for a captivating night look. Go for a cable knit jumper dress during the day, also from New Look and team this dress with a Talya statement necklace from Misguided.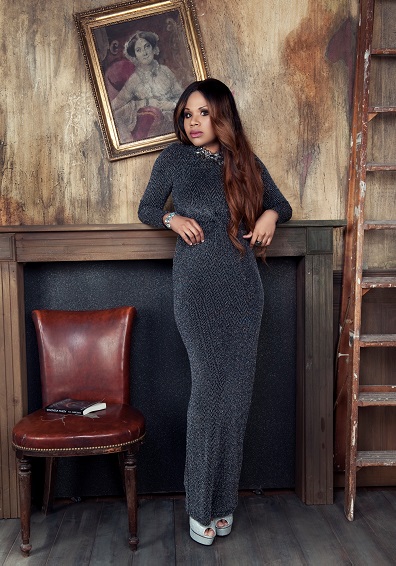 An evening dress to impress
Kia's final look christens her as the belle of her very own ball where fantasy has joined forces with reality to produce a decadent, glittering evening look that lights up a dull room. Fashion lovers can also get their hands on a sumptuous gown such as this from Misguided in the form of a Chorla Strapless Sequin maxi dress, which would go very well with some Raquelita Mock Crock High Heels. Or you could treat yourself to the same Stiletto Heel Glitter Platform Shoes from Spy Love Buy that Kia wore with this dress. If you like the love of sequins, you could also opt for this divine Lipsy VIP Sequin Bust Maxi Dress from ASOS with thigh split from a more daring look than will keep the conversation going all night.
This post appeared first on MyFashionLife.com. We claim no credit for any images posted on this site unless otherwise noted. Images on this website are copyright to their respectful owners and credited to the original source where possible.