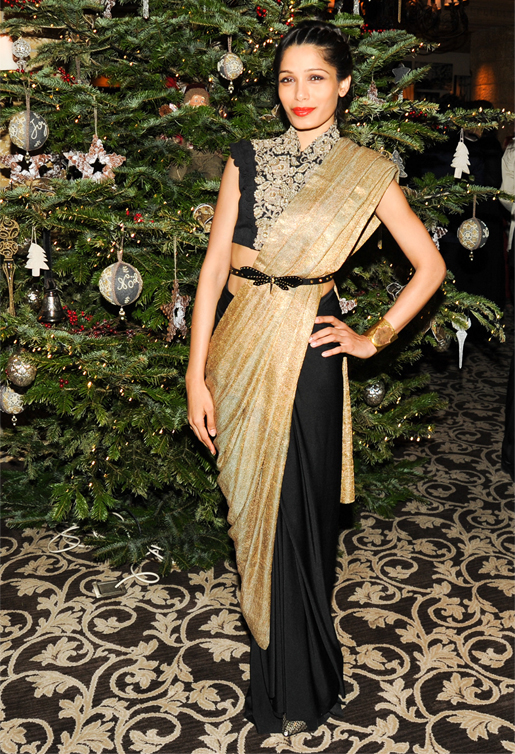 Want to know how you can flash your midriff and ooze sex appeal in one of the classiest ways possible? Look at the picture of Freida Pinto above to see it done right.
The gorgeous actress didn't let us down when attended the ASMALLWORLD Gala (don't worry our space bar didn't break, that is genuinely what it's called) at the Gstaad Palace Hotel in the Swiss Alps, wearing a stunning black and gold half sari half dress by Anamika Khanna couture for the occasion.
The colours of the gown complemented her skin tone wonderfully, with her jet black hair and bold red lipstick really popping out. The waist belt was a perfect addition too as it didn't distract from the intricacy of the outfit, especially the neck detailing which is our favourite part. The same goes for her expertly braided up-do too.
There are no words to describe how in love we are with this look.
This post appeared first on MyFashionLife.com